IS YOUR BASEMENT LOOKING LIKE THE YELLOW BREECHES?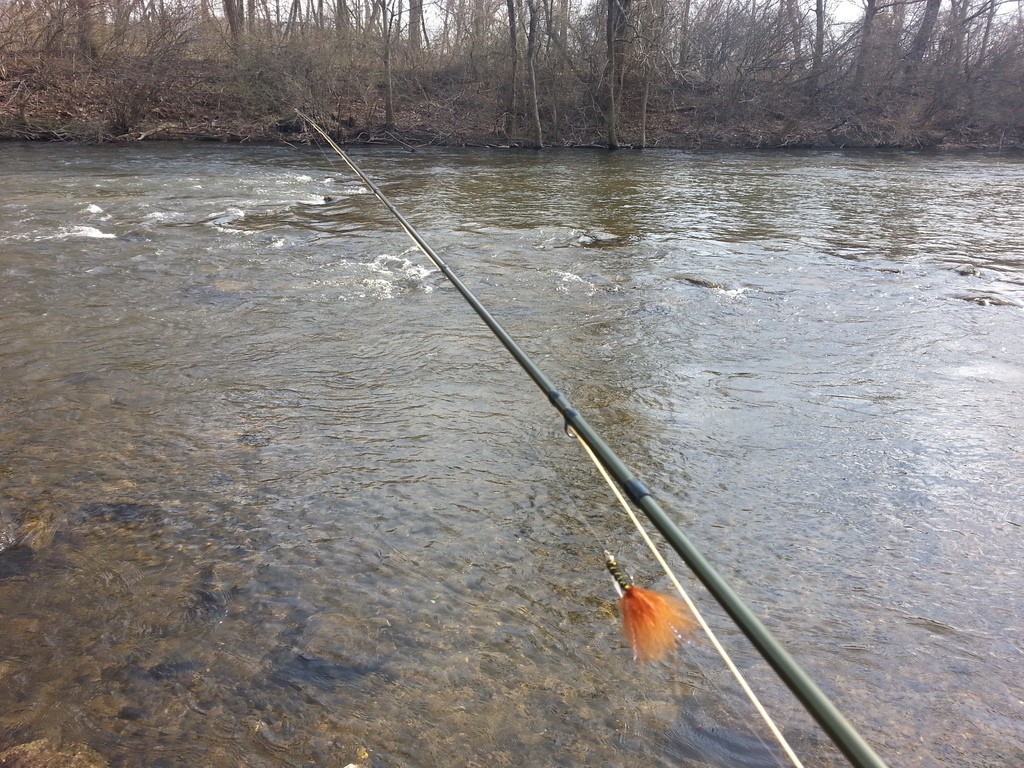 …Well, we could either stop by for some fishing OR fix it for you.
Water leaking into your basement can be quite a touchy subject especially if you'd like to finish it into a dedicated living space.  There are many signs that you may have problems occurring even if there isn't a constant pool of water…  Cracks, bowed walls, musty odors and white salty deposits on the block walls are just a few.  This moisture intrusion can eventually do much more damage than you'd prefer to deal with like destroying foundation walls or lacing the area with mold and mildew.
Alone Eagle Remodeling has a professional crew with over 10 years' experience when it comes to waterproofing basements. Providing basement services throughout Harrisburg, York and Lancaster our goal is to help you fix these problems in a timely manner.  The size of the project just depends on the specific situation that you're having.  Your basement could just be calling for a new sump pump or a crack repair, however, if there is extensive leaking then you'd probably need to be set up with one of our drainage systems.
One thing that you'll notice is that when we come to survey the problem… we will send a field tech for the estimate and not a "salesman".  This is a no-pressure estimate with a detailed inspection directly by the professional doing the work.  This eliminates issues between office workers and field tech's which create change orders because the sales guy overpromised something solely for a commission.   We don't want you to overspend either!  In line with all that – coupons for a few hundred dollars off are not in our basket because it spells out OVERHEAD… instead we offer a great price for the work right off the bat followed by exceptional workmanship and customer service.
If it's time for you to stop placing your things on wood pallets so they don't' float away then give us a call or fill out one of our contact forms and we'll be in touch!