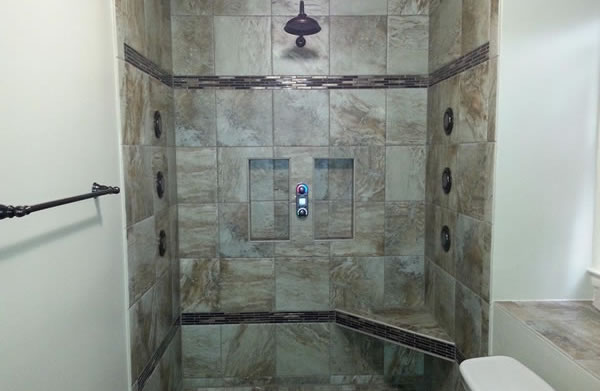 Alone Eagle Remodeling provides various Home Improvement services to homeowners in the Harrisburg Pennsylvania area.  We can help you plan your projects, large or small.  Keeping on task with upgrading your home doesn't have to always keep you searching the phone book or the internet because our goal is to be your go-to choice for your projects.  Our experience in the remodeling industry will only benefit you as we move forward with our relationship.
Let's take some time to generate a schedule!  A whole house remodel is one thing, however, that may not be something you're ready for.  We can work on your home one room at a time or do smaller projects in phases.  Obviously the Kitchen and Bathroom is a good place to start but you can decide what is most important to you.
Your investment is our investment.  We spend a lot of time researching the best products and applications and want to place this knowledge where it's most important.  Sometimes there is obviously a need to keep cost down on specific areas of a project and we can provide you with solid advice on where those choices can occur.
In every situation our goal is to provide top quality products that will last for years to come.  In addition, we go the extra mile to protect your home while we're working.  We use flooring protection and tarp off other rooms to keep our work area contained.  We spend extra time throughout the day to sweep and keep our work area organized, even in the smallest of rooms like a bathroom.  You'll never know we there aside from the beautiful new work we've done to your home.
Detailed finishes are important.  We put a lot of pride on our craftsmanship.  Spending extra time on things like installing trim work, tiling floors and installing cabinetry will bring a smoother look.  Tight joints and even tiles will look much better and not cause us to go back and re-do things.  Level cabinetry will make life easier on the counter top crew!  It's not rocket science but just your basic "measure twice – cut once" routine.
Home Improvement and Remodeling Services We Offer:
If you're in need of specialized services for handicapped situations, we can provide that too.  We openly brag about our top notch bathroom services and help many handicap folks with bathroom remodeling, barrier free showers and even wheelchair ramps.
We also provide Real Estate Services for property owners and landlords that don't have valid resources when it comes down to foreclosures and evictions.  Aside from all our tools and remodeling/repair services that we offer… we can also provide a dump trailer to haul away trash and even a cleaning lady when we're done working so you can get your investment back in working order quickly with a new tenant, lease etc…
Whatever the job entails, we'll do our best to provide the service that you're looking for.  Alone Eagle Remodeling is ready and waiting for you to contact us so feel free to fill out the form below.  We'll get in touch with you in a timely manner and set up a meeting to discuss your project!