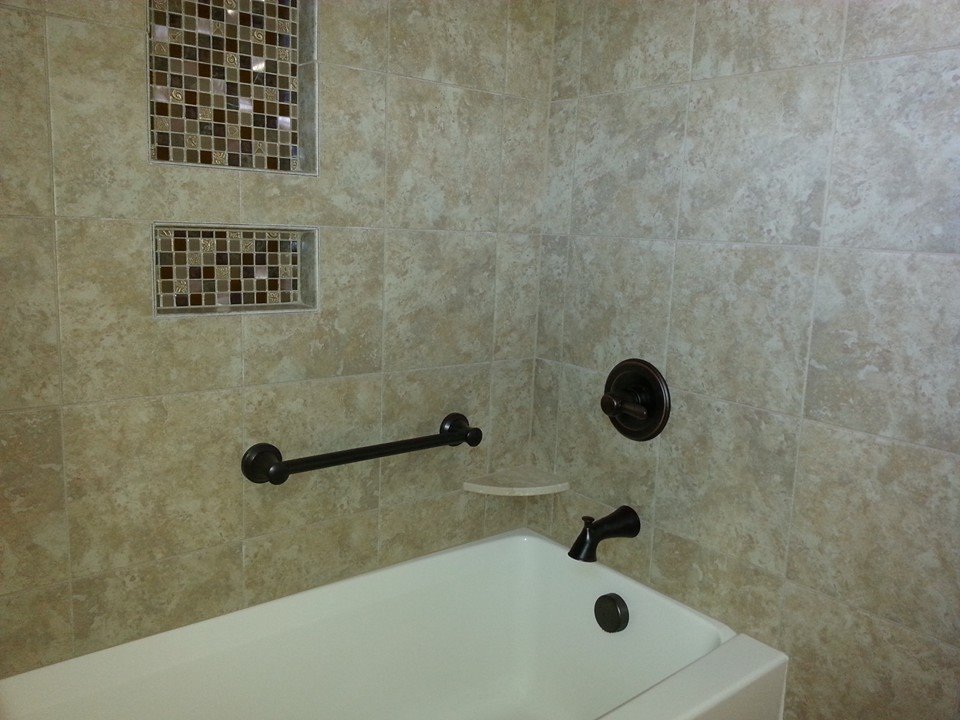 Holy Cow!!!  There's quite a few options for you when it's time to decide on a tub job!  After some research or gathering a few quotes from local contractors you will find that not every company offers all of these services.  That may sound strange if you're newly in the market for this type of work, however, every company is different and offers their own menu of services.  So what is in your bathroom?  It could be combinations of many things
Cast Iron Tub
Steel Tub
Tile Shower Walls
Vinyl Shower Walls
Broken Shower Walls  🙁
One Piece Fiberglass Unit
There are hundreds of variables to look at and I want to offer a breakdown that may help you decide on the latter.
Bathtub Replacements are typically the best route to take and will bring more options with tubs, colors, surrounds, tile selections for walls and customized features like niches and shelving (when tiling).   Although it is the most expensive all of your equipment can be removed allowing for sufficient repairs to sub floor, joists etc… There is better access to plumbing traps, pipes and fittings to adapt or add new.
Wall surround kits will bring a quicker turnaround time especially if it's the only showering facility in the home.  During a full bathroom remodel, focus will start with getting the tub area usable as quickly as possible and then continue to work around it.  Over time you will come to find that starting fresh with a replacement will last the longest.
Bathtub Refinishing is mostly known as the "cheap" option, however, that all depends on what you're looking for (if you're trying to sell the home and grab up a random guy from craigslist for a last minute paint job… you may have a problem).  When done right by a qualified technician, a refinishing job can last for years to come with regular and careful maintenance.  It is best practice to have your drain and overflow removed and re-installed after the new coatings are applied.  If your home has a "Period Specific" theme and the bathtub is a part of that (ie. Claw Foot, Open End tub etc…) you may want to keep the tub in place during a remodel and renew the surface.
Bathtub Liners have had mixed reviews over the years (in general) and there are quite a few good companies that offer this application.  This is a Niche service within the bathroom industry so your local and custom contractors do not offer liners.  If your tub finish is eroded beyond repair for refinishing or you're facing an emergency breakdown of a shower a liner job will most likely bring the quickest fix to get you back in working order.  Many times your tub and walls are in great shape but you are tired of the color and want less "construction" going on in your home… may be a better choice for you.  A tub liner system will perform best when you purchase a tub and wall package.
NOTE:  A tub liner "only" installation with Tile Walls is something I don't recommend – Grout is not waterproof and can eventually cause water issues with a liner.
While our main focus on the subject are Tub Replacements, we also offer Tub Refinishing with a full remodeling project.  If you are deciding on the best option to fit both your needs and budget we can take a look at your project and make the best recommendations for a quality solution.
Did you already have one of these projects completed in your home?  Please take a minute to post your experience and long term results in the comments section below.  I'm sure a conversation on the topic may help one of our readers during the decision making process!