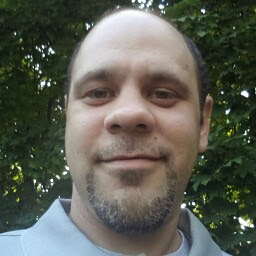 "Our Mission is to provide hard work, durable products, fair prices and
the ultimate level of respect to our customers and their homes.
With Honesty and Integrity we go day-to-day and job-to-job, FLYING WITH PRIDE."
Todd is the last known member of his tree to carry out the family name.  Stull is a German occupational name (Stuhler) for furniture makers and carpenters, an agent derived from Middle High German stuol 'chair'.  Todd's grandfather, Paul H. Stull Sr., was a Finish Carpenter and Home Builder from the 50's and 60's era who built many homes in the Carlisle and Mechanicsburg area. Todd's father, Paul L. Stull was a helper on the jobsites as a kid but never directly worked in the industry as an adult.  Paul has been a Realtor for the last 30 years and is also a Sales Representative for the company.  Every time Paul visits a jobsite or views finished photos from a project, his comments are always the same; "You remind me of your Pappy, you do it the way he used to… the Right way!  He would be so proud of you today"
Alone Eagle Remodeling, LLC was established in April 2009 by Todd and Erika Stull. Todd and Erika reside in Enola, PA with daughters, Sydnee, Alexis and Beagle, Liza.  "The company name was easy to come up with, it's just Enola spelled backwards…"    Todd is a proud graduate of Thaddeus Stevens College of Technology in Lancaster, Pa majoring in Cabinet Making & Architectural Millwork.  There he learned many skills ranging from Fine Furniture making to building and installing kitchen cabinets from instructors Robert Tobias and Steve Latta.
"I always enjoy picking up the next issue of Fine Woodworking Magazine to see if Mr. Latta wrote a new article.  He's the one that knew we could all be perfect".  After college, Todd worked for a kitchen company and also as a Corian Fabricator and Installer before his employment with a rapidly growing bathroom remodeling company.    After a decade as a senior technician specializing in bathroom remodeling with a major corporation, Todd and Erika decided that the time had come to apply their skills in their own company – one committed to delivering solid, durable products at affordable prices.  "It was time for me to go, I needed a change in life and I had to take everything that I learned and put it all together and become the best."  "My old boss thanked me for my service, wished me luck and told me that I have the talent to own a successful business…it was motivational"
Todd has more than 15 years experience in the woodworking and home improvement industry. Erika's complementary business experience in customer service and tax preparation provides the company with a unique blend of skills to guarantee high quality work and customer satisfaction. To date, Alone Eagle Remodeling has built outstanding relationships with homeowners across South Central Pennsylvania, "Our reputation as a premier bathroom specialist has placed us apart from the competition and in the homes of those whose visions and dreams come to life. Perhaps anyone can do the work but I change people's lives in the process, that's the difference"

Most recently Todd's article, "The Barrier Free Mission" has been published on Alesha E. Churba's popular Aging in Place blog site – Design With the Future in Mind.  This has been a high honor for Todd to help inform senior citizens about Handicap Home Modifications and his passion with bathroom remodeling.
Since Todd is well versed in various tile applications, he also provides content and product reviews for Mason-Contractor.com where you will find a two part review of a new grout on the market.  Participation in these venues allows for both homeowner's and tradesman to be better informed of what goes on in the industry.
This page is dedicated to and in remembrance of
Paul Hugh Lester Stull, 2-16-26 to 7-16-2004.