Alone Eagle Remodeling accepts various methods of payment for our remodeling services.  We want to make transactions convenient for down payments, start payments, progress payments and final payments during a project.  You may be wondering how to start the process with a Remodeling Contractor and how a payment structure will work for your home improvement so we will start by explaining our process when planning a project.
After initial contact with Alone Eagle Remodeling, we would schedule an appointment to visit your home and discuss your project.  We spend some time measure up the space and take any detailed notes, as well as, make any valid recommendations that we would see fit for specific situations.  After all information is obtained we can start by offering a general estimate of how much the overall project would cost.
Commitment and Selections
Depending on which type of job you would like to do, there is a point where some selections will take place to better serve you with an accurate job cost.  This is a time when we're taking our relationship to the next level with a commitment to each other so that a successful project can be planned accordingly.
Final Proposal and Contract Endorsement
When all terms of a project are agreed upon, Alone Eagle Remodeling will provide a Final Proposal for you that will also serve as a Scope of Work in the contract.  We prepare a detailed contract that is approved by the State of Pennsylvania and follows all applicable Laws generated by the Pennsylvania Home Improvement Act.
Down Payment – We accept 1/3 of the overall contract price as a down payment.  Non Returnable Items (Special Order Materials) that may be a part of the project are typically paid for at this time so specific orders can be made and paid for to our vendors.
Progress Payments – With any given length of time on the overall project, a Start Payment and multiple Progress Payments can apply when substantial milestones are reached.  It could be described as completion of a specific time frame or area of work.  Progress Payments can also be accepted at completion of permit inspections.
Final Payment – When all contracted work is completed we know that you will love it!  Alone Eagle Remodeling schedules our top quality Cleaning Service to go through our work area and path of work from the front entry for a final cleaning as a courtesy to you.  We will walk through the project and explain operation and cleaning guidelines for any equipment that we install.  Upon the final inspections and paperwork, we will accept the final payment.
WE ACCEPT THE FOLLOWING METHODS OF PAYMENT: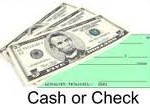 Cash or Check is the most common for our projects.  After endorsing a contract and the Rescission period has expired we will start the ordering process for materials.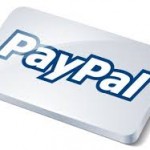 PayPal is one of our options if you prefer to use a credit card.  We agree on PayPal terms during the contract stage of the project so that we can offer our invoices via Email.
HERE ARE SOME HOME IMPROVEMENT SERVICES THAT WE OFFER:
Please feel free to explore our website!  If you have any questions about our services, want further information on payments & bitcoin programs or interested in planning a successful Home Improvement Project – you can get started by filling out one of our contact forms and we'll be sure to respond in a timely manner.