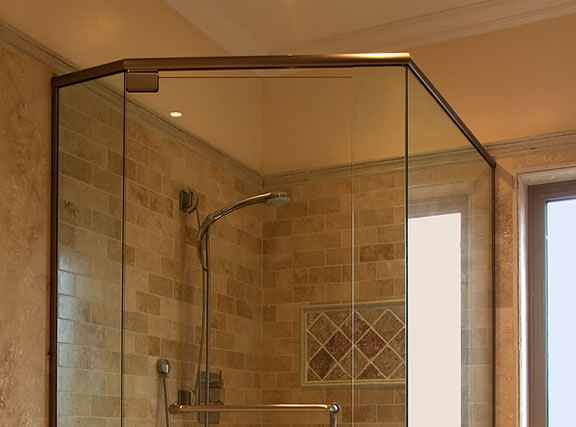 A Custom Glass Enclosure is an excellent way to finish off your shower replacement or bathroom remodeling project.  Open glass shower enclosures beautifully enhance the look of even the most boring bathrooms and crystal clear glass is something that will go with almost any existing decor.
Custom Glass Enclosures are available in many shapes and sizes including square, rectangular, semi-circular, circular, oblong and even custom shapes and designs.  It doesn't matter what shape your shower is, Alone Eagle Remodeling can install a glass enclosure that will fit perfectly.
Why Go With A Glass Enclosure?
Most people choose a glass shower enclosure because they want to enhance the look of their bathroom.  If you're shower is a standard size and shape then it's also not an incredibly hard installation as most of the enclosures will come in kit form.  So it's really not a difficult upgrade to your bathroom considering the visual appeal it will have.
Glass Shower Enclosure Services We Provide:
Clear Glass Shower Enclosures
Glass Block Shower Walls
Frameless Glass Shower Enclosures
Framed Glass Shower Enclosures
Transforming your current bathroom into a more enjoyable experience  is what Alone Eagle Remodeling does best. Your glass shower enclosure will improve the look of your bathroom and give you that feeling that you're staying in a 5 star hotel or luxurious spa. Alone Eagle Remodeling can make a positive impact on your home.