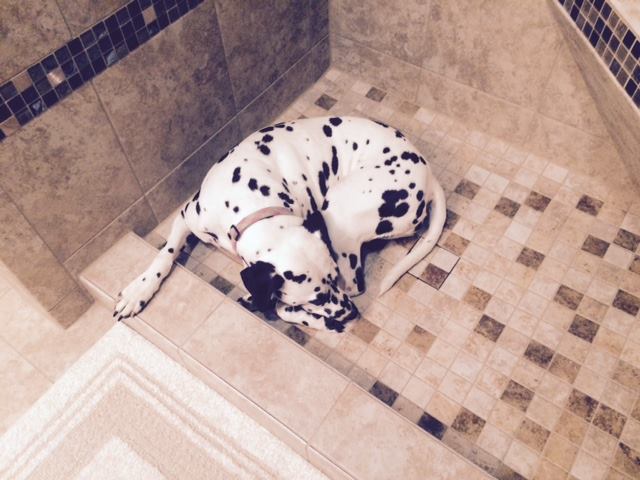 Tile top shower drains are not necessarily a new product, however, I do enjoy installing them!  It just seems to bring a fully finished look to a custom built shower with really no added cost to a job.  As you can see in the above photo that our customer's dog, Lacey, enjoys it too 🙂  Actually she was missing me after I was done with the job and they sent me that picture of her laying there waiting for me to come back…  Either way, I just thought that I would show off a few that I've installed to give you some ideas for your project.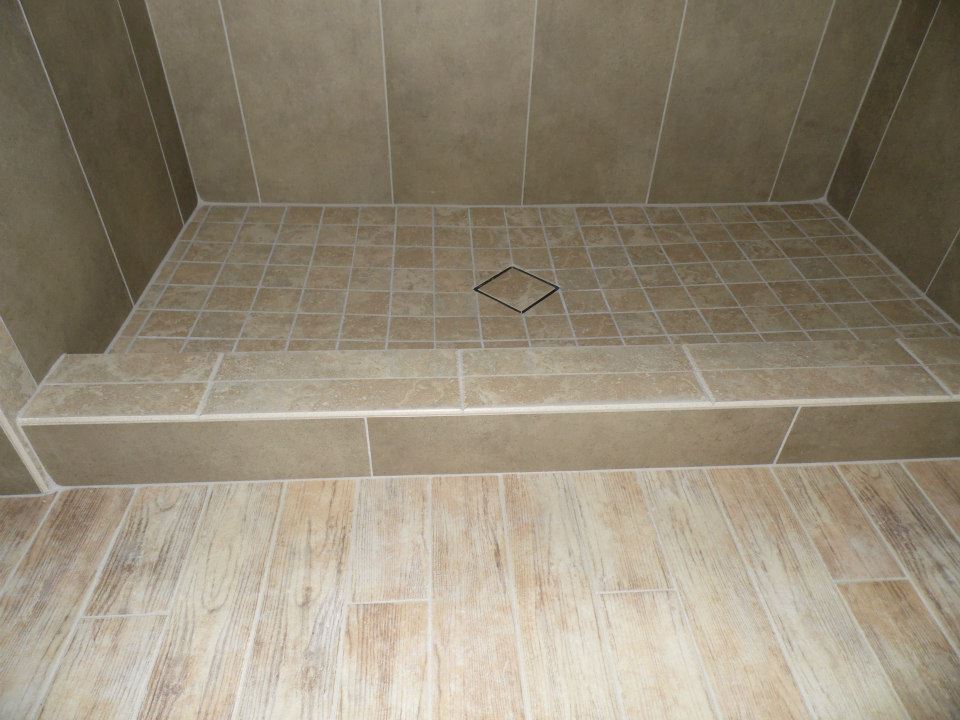 Although a tiled in drain does leave a seam from the opening, it still blends very well or you can turn it at a diagonal for a different look.  Sometimes you have to break up the standard pattern to make it your own.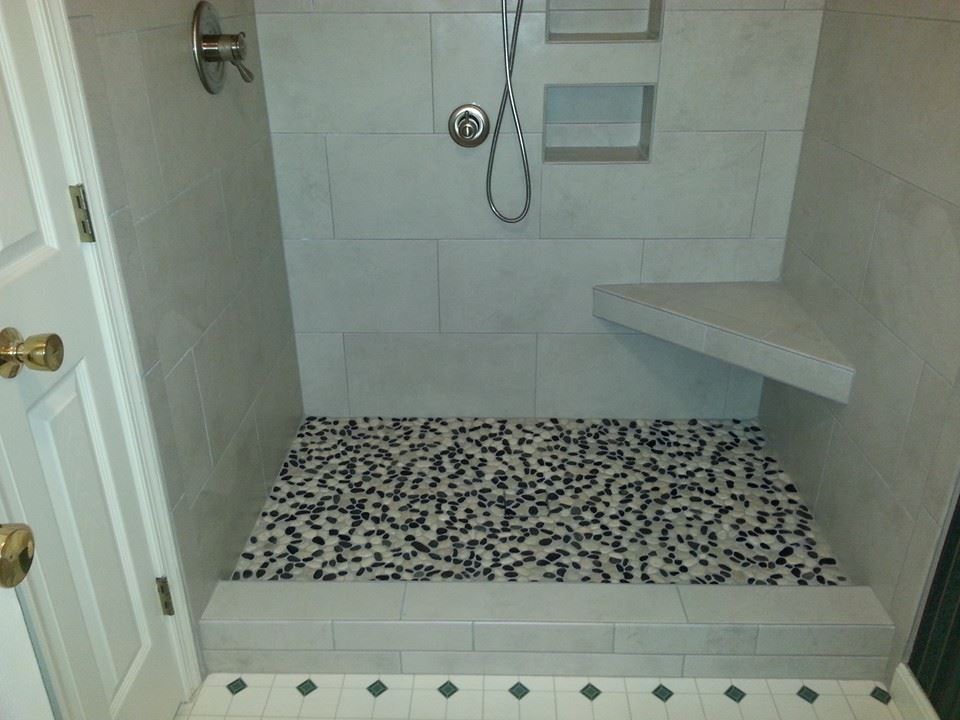 Pebble shower floors are my favorite for a tile top drain because the tumbled look really does make it look camouflage to the eye.  I carefully set the pebbles to fit and sometimes go through many different sizes around the drain area to try and make it flow.
Finishing off a linear drain shower with a tile in drain plate is a winner too.  If you're getting a linear drain for a handicap shower, your equipment can roll right over the drain without cracking the tile loose so there's no worry for that.  I actually think those are stronger than the standard metal drain grates.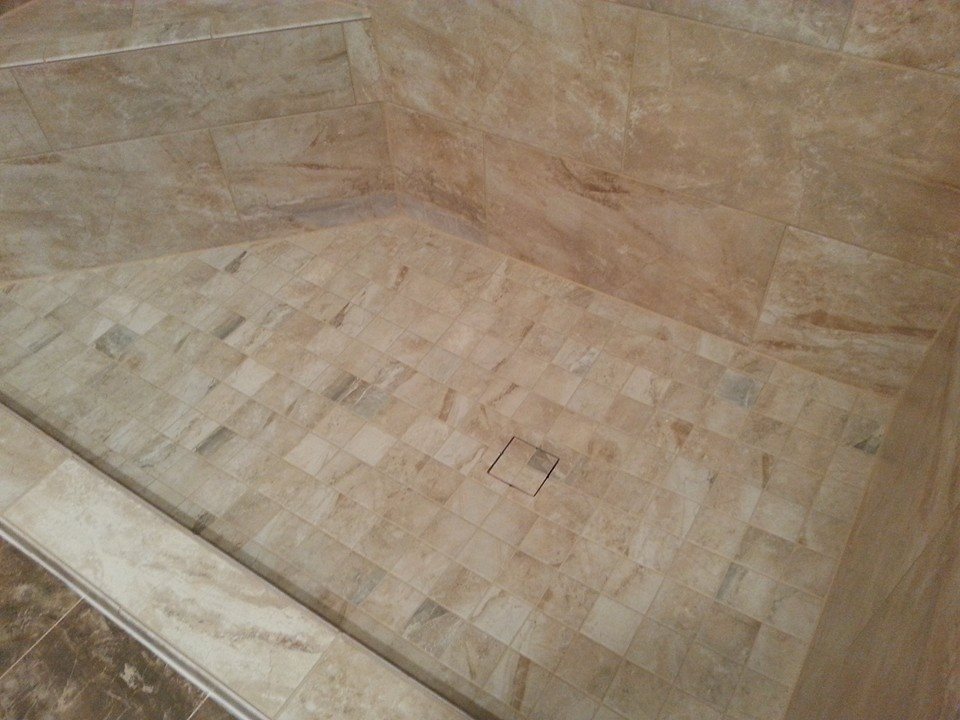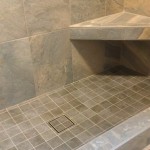 Another benefit is the finish of your fixtures.  If you ever decide to change the finish… then you won't have to worry about finding a new drain grate to match.  If you'd like to learn more about tile top drains or adding a linear drain to your shower then make sure to get in contact and I can take you through the steps for a classy looking shower for your home.  We offer all the nice upgrades that you'll find many other contractors simply don't bother with in which this specific topic touches on just one of them that doesn't cost any more than a regular drain.