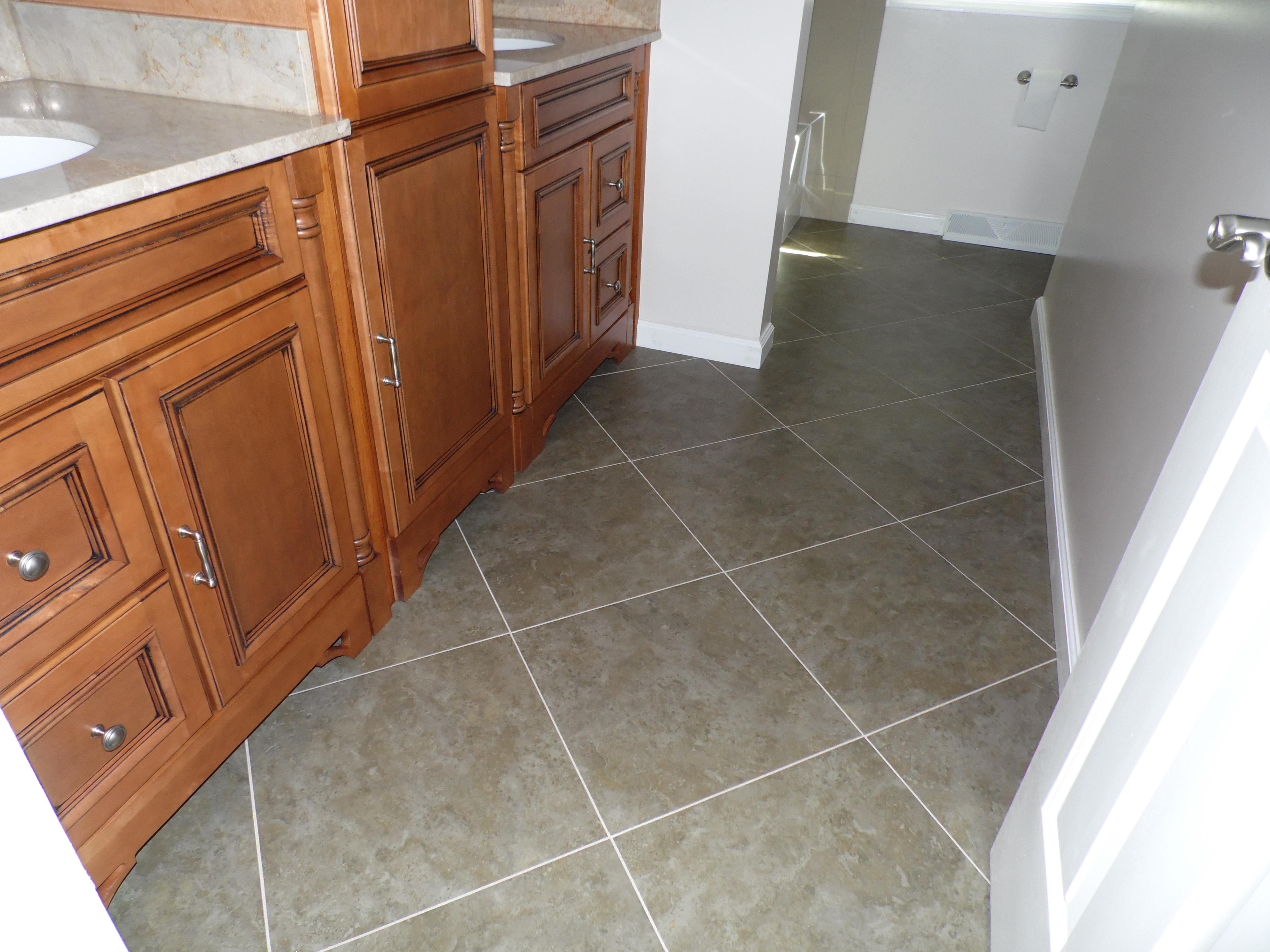 Your bathroom is the most critical room in the house when it comes to remodeling.  Projects are severely time sensitive but have to be done correctly at the same time, especially if you have only one bathroom.  Hall baths throughout the Harrisburg area are small – all of them, so we understand where you think cost should be low.
Remodeling a bathroom does require a "special" person.  Not everyone in the industry is cut out for this type of work for various reasons.  Knowing all aspects of the field is important including plumbing, electrical, mechanical systems, drywall, tile installation & methods and a ton of other related areas.  Days are long and there's not always time for a lunch break, especially when half way through a bucket of mortar with another case or two of tile to install OR the water is shut off to install new valves… there's no calling it quits for the day at that point.  We do value our weekends and holidays, however, we've spent a lot of time working through them to keep the project moving.  It's the nature of the beast and out clients appreciate our hard work and dedication.
All that said, there are significant costs associated with labor and materials if you want a bathroom that will last for years decades to come, enduring the constant water and moisture presented.  What exactly is that cost?  That can vary because every company has different labor rates and costs associated with overhead, however, there can be a point where the line has to be drawn.  Even by searching the internet on "How Much Does A Bathroom Remodel Cost", you typically won't find much direct information at all.  That's because most companies need their salesman in the door to present the large price and set you up on payments…  One Call Close, Saturday Night Special… whatever you want to call it.  Either way, it's hard for anyone to present a cost directly on the internet because each bathroom is a little different…  and if anyone is offering a Special Deal, it's usually on labor cost and when they arrive all the other stuff will be packed on top.
Alone Eagle Remodeling spends a lot of time working in bathrooms and are constantly providing estimates to potential clients.  After becoming aware of a handful of companies charging OVER $26,000.00 for full remodeling projects in small (50 square foot) hall bathrooms definitely threw some signals out there.  Not only for us but the end consumer.  On the flip side, there are plenty of "Fly-by-Nighter's" selling $3,000.00 bathrooms and then quadrupling the cost with Change Orders after the project starts or just running away after they cash your deposit check.  It's still happening, even with the new Pennsylvania laws which is why it's important to find a reliable contractor that stands behind their work.
WHAT IS THE SOLUTION?
We've come up with a great package to get you started with a quality Bathroom Remodel!  It's the same bulletproof methods and products bulked together with exceptional product selections that we can provide for you.  Our suppliers have fine-tuned some areas in the pricing department and we are openly passing the savings on to you.  In other words, this is definitely not a cheap bathroom remodel package when considering the quality of materials as where others can try to match our pricing but not be able to come through with cost effective solutions across the board, that will last.  We can set up a time to look at the project and then show you through some nice samples of tile, grout, fixtures, tubs, toilets etc… to get you started with an awesome space.  You'll be surprised with our offerings and outcome.  In the meantime, the best way to get started is to fill out one of our contact forms so we can get the ball rolling!