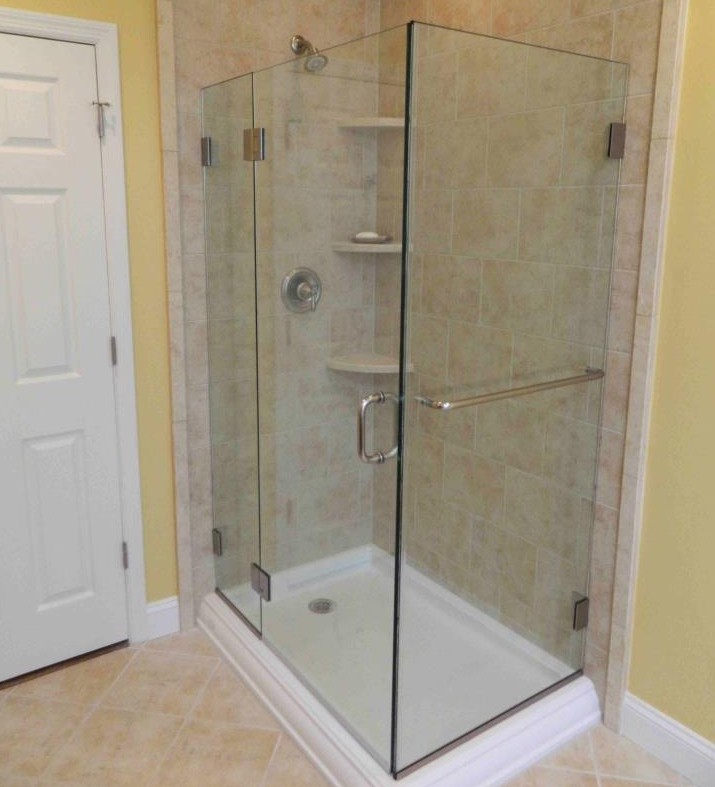 One of the big topics up for discussion when you're first planning out a tile shower is how you want the overall design to be and how you will be storing all of your shampoo bottles.  It could even blend in with a whole bathroom design because you may want to use the same color granite or quartz from you countertop to compliment some of the accessories in your shower.  This is commonly done and blends a whole room together!  Adding granite shelves to your tile shower can also be done in conjunction with building in a recessed niche which looks great when everything is laid out properly.
Here are some things you can match up with your Countertop for inside your shower:
Corner Shelves
Curb Topper
Bench or Seat Topper
Bullnose Trim to cap wall ends
Inside a Recessed Niche
Granite shelves can be custom fabricated or bought right off the shelf at a home center or tile distributor.  Keep in mind that if you would like to have all the other accents done… it will be your best bet to get everything fabricated at a Stone Shop.  When installing a stone shelf it's important that the shelf is tipped properly so the water doesn't pool along the back corner and like any other stone or granite they will need sealed periodically.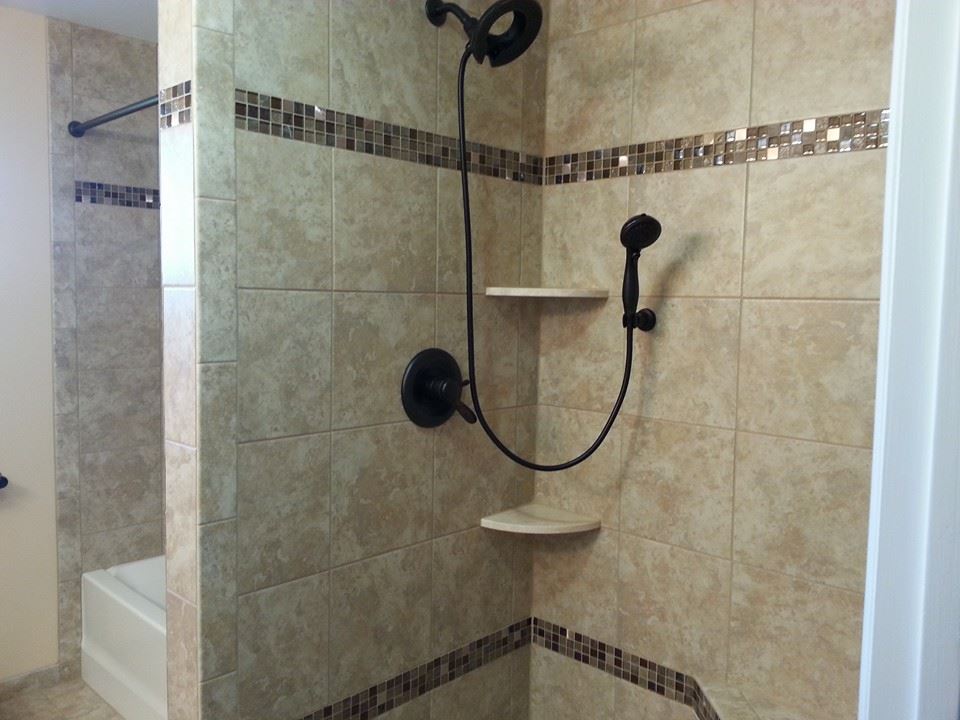 It's best to NOT rule out a corner shelf until the walls are opened up
The photo above is a tile shower that I installed and we originally planned on a large recessed niche in the back wall.  This specific part of the bathroom used to be a closet and we ended up turning that into a shower which was mirrored on the back side of the bathtub.  The back wall of the shower was mirrored with the chimney and after removing all the board there was nothing but block wall and we couldn't build out an extra frame wall because of size issued.  I also didn't want to cut into the block for obvious reasons… there was also no room in the fixture wall with all the pipes for both showers in the way.  And of course the back end wall was not a comfortable reach.
All that said, we took the good with the bad and eliminated the idea of the niche from the scope of work and decided on installing two granite shelves.  Although in that situation we were kind of forced to go there, however, my client's didn't feel like they had to settle for the option because they loved everything about the final product!  Understanding that remodeling can't always be perfect but it's up to me to be quick thinking and make the right recommendations at any point.