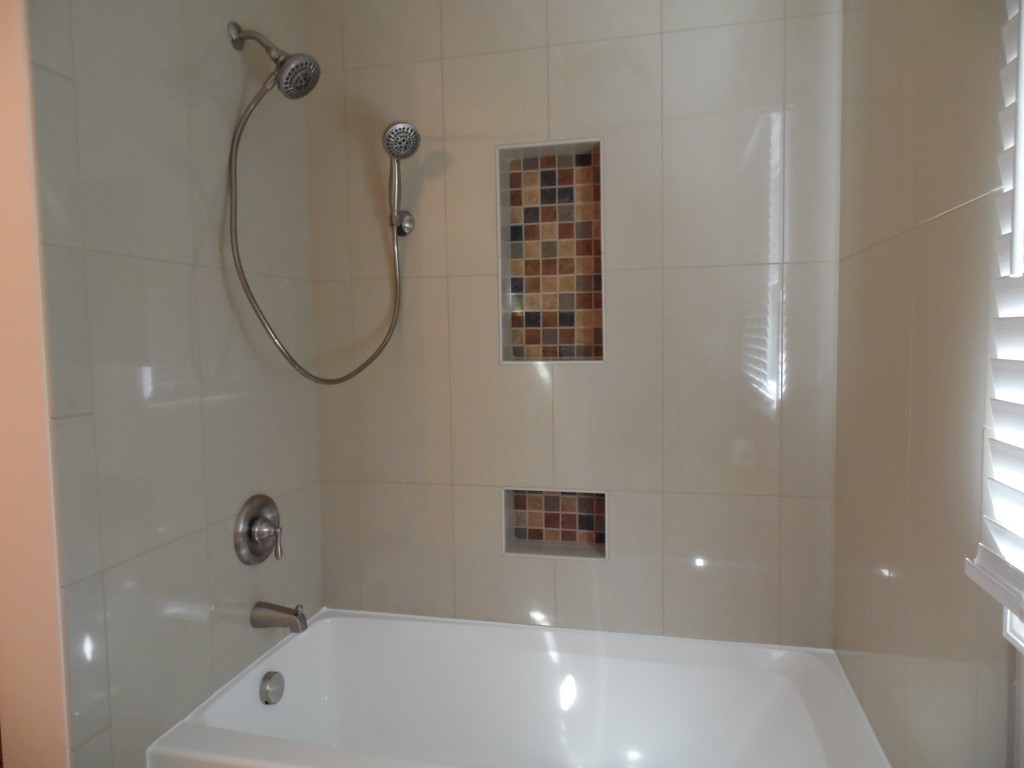 Great news from a few of our suppliers recently!  Since we've been working together well and buying a lot of products – this allows us to get a larger discount and lower our prices.  From there, the next reasonable step is to create simple packages for both Tub Replacements and full bathroom remodels if needed.  Whichever way works best for you is fine because a bathroom can be remodeled in phases.  We know that a large number of homes in the area have one bathroom so time is a key factor and always works great to have the new tub completed first.
For years, large companies have been charging top dollar for these jobs and that's probably due to the large overhead and commissions paid on the sales.  Remember… every time you see another commercial on TV, that's just another added cost in their price.  On the flip side, there are other contractors that are dirt cheap and rely on cheap products from the box stores to appease wallets.  In time (usually sooner than later) those jobs will fail because those types of products just don't stand the test of time.  It's unfortunate that we tear those ones down all the time…
It only makes sense to bring easy options to the table and offer select lines of faucets, tile, bathtub, solid surface surrounds and a set of thick glass shower doors.  Other than that, it's pretty simple – we remove your old unit, fix the floor underneath if there's damage, install new fixtures and keep the job moving so you can get back to your regular schedule.
Our goal is to bring the great quality of products and workmanship without delays and stress.  That's all a part of remodeling and most companies hold these qualities but not all of them hang their hats on bathroom remodeling as a specialty.  That's where we come into play.
If you're wanting a tiled surround, there's the options of recessed shampoo shelves or the quicker route of mounting stone or marble corner shelves.  We also install the proper waterproofing membranes to keep a watertight seal and use mold & mildew proof grout that does not require any yearly sealing.  Solid Surface wall surrounds are great too because they're tough, waterproof and easy to clean…  not to mention a much faster install time than tile but either way will leave you with a custom look and feel to your space at a great price.
If you're wanting the Bathtub Replacement for now or would like to blend it all together with a full bathroom remodeling package, we can tackle it any way you would like to.  Just use one of our contact forms to get in touch and we can discuss the job at hand and set up a time to show you what we can do!