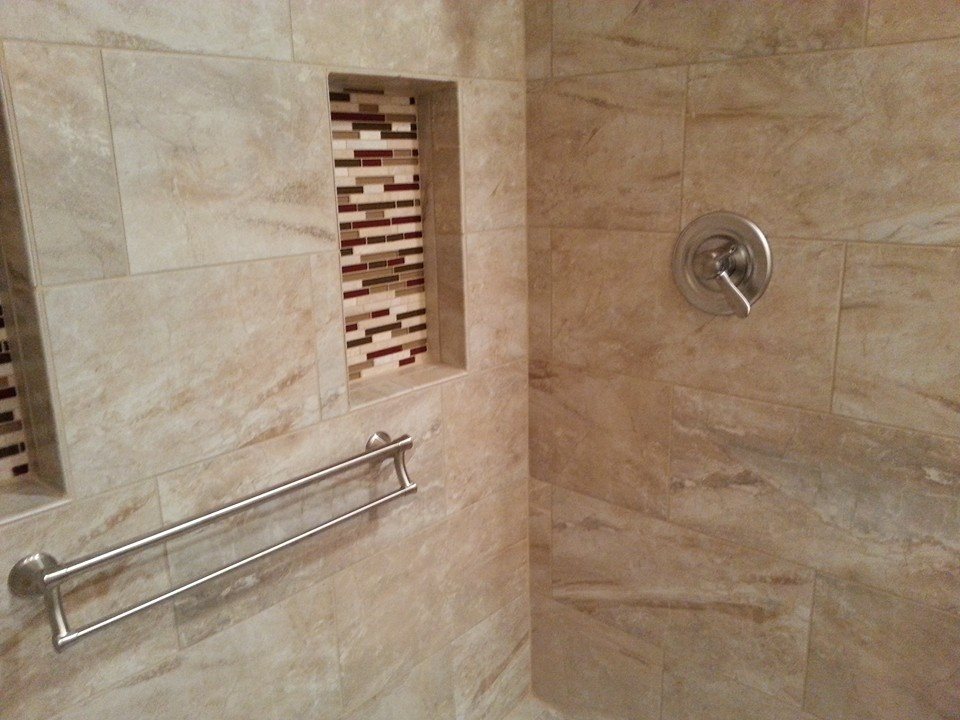 Grab bars can be the most boring and bland part of selections when choosing cool looking products to compliment your shower and bathroom.  For most folks (including myself) a standard tube looking bar is just fine because it's the safety aspect that matters.  On the other hand, you do put a lot of effort into all these selections so why not try to match things up pretty close?!  It's all a matter of how much you'd like to stress yourself out on websites and in showrooms I guess…
Generally it's a good idea to take a look at the shower and sink faucets that you like first and then browse to the accessories department to see the toilet paper holders, towel bars/hooks and all those other dealy-bobs that you need to finish out the room.  As an example, I've installed quite a bit of the Delta faucet line…  I actually do like their shower valves for the universal selection in cartridge settings.  In short, their line has one valve body that accepts all tiers of cartridges from the basic to the pressure balanced and thermostatic features.
When you look at the grab bars, I think Delta did a nice job of the matching grab bars.  Basically, they actually look like a towel bar but are designed to take the same load as any other grab bar on the market.  There are 2 types…  A grab bar/towel bar, which is a double stacked set up.  The top is the grab bar and the underneath is the additional towel bar.
The other one is the standard matching grab bar which is still a bit bulky however the beauty rings are made to match up to the rest of the series.  Here is an example of one that I installed in a bathtub replacement project in Harrisburg, Pa: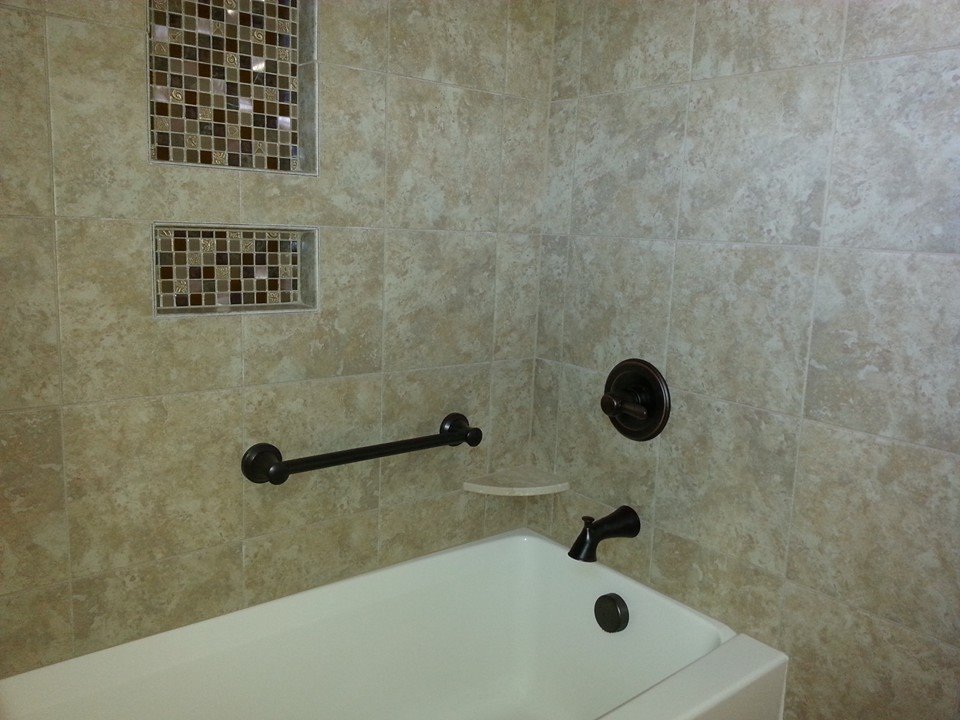 These are pretty much double the price of a standard stainless steel bar so… it's not like it will break the bank but it can drive cost up just a hair on the overall price of a project.  Cost of accessories are commonly overlooked but depending on how you like the finishing touches – it's definitely worth looking into!