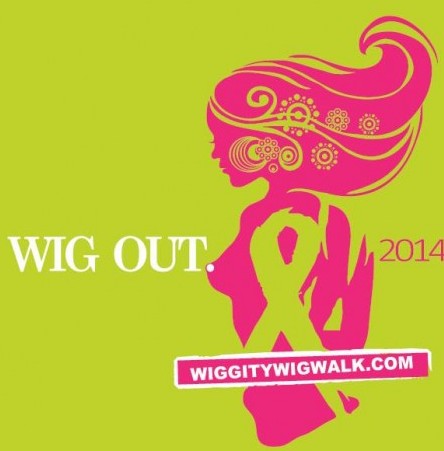 Seems that cancer is something that too many people have in common and the hope finding a cure especially lies in the prayers and dreams by those directly affected.  Thinking about this brings too many questions to the tip of my tongue whether it'd be Cancer, Cerebral Palsy, Scleroderma, Multiple Sclerosis or any other disease/medical condition that totally sucks!
When will doctors fix this?  How much money will it take?  Are there hidden answers…?  At what point "exactly" does research turn into hard results??
You may be thinking:
"What the hell is Todd ranting about now… and where is this going?"
First off, I am a doctor of Bathrooms not medical patients, diseases etc… but part of the point is that all the things I've mentioned above have affected my family with both success and failure.  When someone dies you have to wonder why "xyz" worked for person A and B but not person C.  Factoring in the multi millions and billions of dollars that are raised for research and development you never actually know how much your specific contribution helped because overhead absorbs a lot of the funds.  Yep, that's how it works… There are numerous large organizations that collect money for research but then have to pay salaries, advertising, accounting, web design and marketing, amongst other bills before they get that last few % for the cause at hand.
On the other hand, being a small business owner I prefer to support a smaller organization that directly changes lives locally.  I enjoy being a corporate sponsor and lending a hand wherever I can.  In general, the Wiggity Wig Walk seems to only have the overhead of buying t-shirts and a few other minimal nic-nacs for the event.  While some may disagree, they do not donate the money towards cancer research but instead LOOK INTO NOW and give the money to local individuals and families that are struggling to stay afloat financially.  Piling medical bills, co-pays and other related items on top of your existing bills, mortgage, groceries etc… can be where the problems start.  I admire Jim and Leilani Bull for recognizing this because they went through the same thing and in turn, started this event initially for themselves but continue it for others!  And I may add that Leilani is now 2 years cancer FREE!
The Wiggity Wig Walk was started because of Breast Cancer which to many folks may seem a bit one sided, however, last year that was all changed up when they opened up to any cancer related condition to walk for Emilia Dameshek who has been fighting Ewing's Sarcoma.  Emilia is now 11 years old and everyone is ecstatic to know that her cancer is now in remission and she's continuing the fight by helping other kids her age that are dealing with the same thing!
This year's beneficiary is Linda Wastler from Enola, Pa who was diagnosed with both Chronic Lymphocytic Leukemia (CLL) and Multiple Myeloma (MM). She is currently going through chemotherapy and will likely have an autologous stem cell transplant of the bone marrow.  During the bone marrow transplant phase is when more intense chemotherapy treatments will start and so far, the buzz for the 2014 walk has been out of control with the supporters.  (Just go right ahead and check out their facebook page!)
For those of you that don't know much about the Wiggity Wig Walk, let me offer some insight!  First you register on their website (or the day of the event) and put on your favorite wig and WWW t-shirt.  The festivities start at Nick's 114 Cafe in New Cumberland, Pa and when the walk starts, we go off the beaten path to Camp Hill where Gullifty's is a quick pit stop for drinks and then we continue to Flinchy's – Home of the Hot Rock for food, drinks, door prizes, raffles etc…  Henderson Limousine Service will be present at Flinchy's to offer free rides back to your vehicle just for your convenience.  Aside from all that, we spend a day of good laughs, spirits, hugs and friendship to fulfill our hatred for cancer.  Reason enough?
Sponsors for the event are growing every year and for 2014 is a great group of local companies including Main Sponsors:
A Child's Eyes – Eye wear for infants and teens
Higher Information Group
Alone Eagle Remodeling, LLC.
Going on for days and pages about this seems so easy but I will cut it short and ask you to join us this year for the event.  I'll be at Nick's 114 Cafe bright and early on Saturday October 4th where the walk starts and of course end up at Flinchy's in Camp Hill.  For 1 day – 3 miles and a small donation, you contribute for the well-being of others so it doesn't get any better than that!