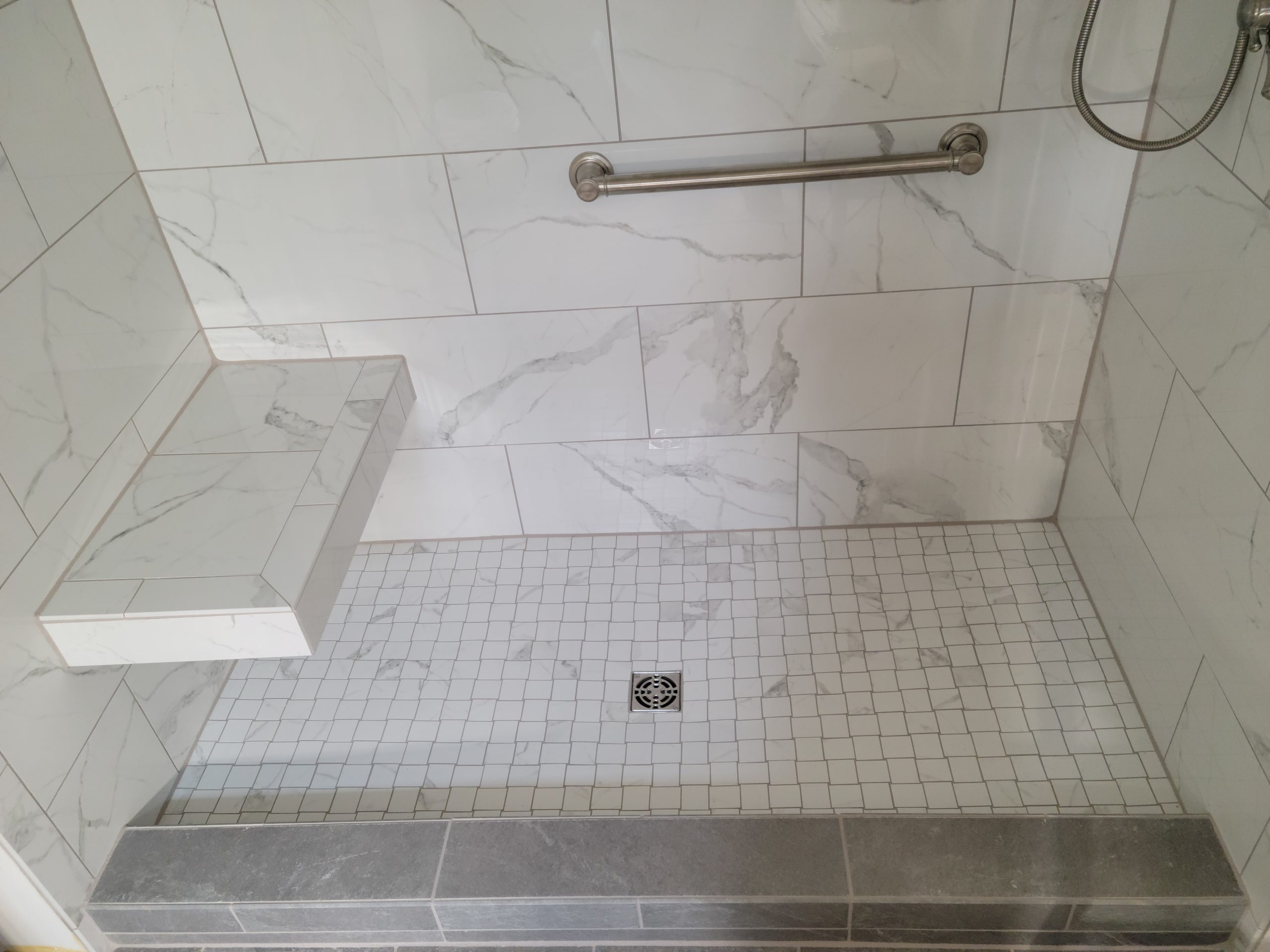 There are quite a few ways to add a floating bench into a tile shower. Most homeowners would rather tile one in just to keep that fully uniformed look. Honestly, I feel that's the way to go but other factors may come in to play during your design process. When you get into the specifics of application, I really do like some of the Better Bench products for tiling. This method is actually a seat form that gets mounted to the wall and filled with mortar and tiled. I try to steer away from wood framed and/or foam seat forms especially in the "floating" applications.
When filling the bench with mortar, there actually is a very large bolt set (not pictured). These bolts are about 18″ long, go through the seat from the front side and into the back wall where major blocking is added. Now when the form is fully cured, and the bolts are tight the open end will not sag because of the pressure of the bolt going back the wall. At this point you have a full concrete slab protruding from the wall that will not move, rot, shrink etc…
The overall process on this type of tile bench is not all that hard. Where it gets tricky is doing the upside-down part… Like when you're trying to hover in underneath that to grout it. All these behind-the-scenes details make a big difference.