This here is a perfect example of when your bathroom was strung along JUST a bit too far… Actually, in this situation, the homeowners bought this home just a few years back and knew a tub replacement was high up on the list. Not only because the there was 13 pounds of caulking around the tub spout but also the toilet was leaking and causing subfloor damage.
But here is the rest of the list:
Whirlpool tub access panel falling off.
Mold and Mildew problems.
Shady electrical.
Shady plumbing.
Shady wallpaper…
Worn out vanity.
Leaky faucets.
Also… no one wants a wood toilet seat ever again.
BEFORE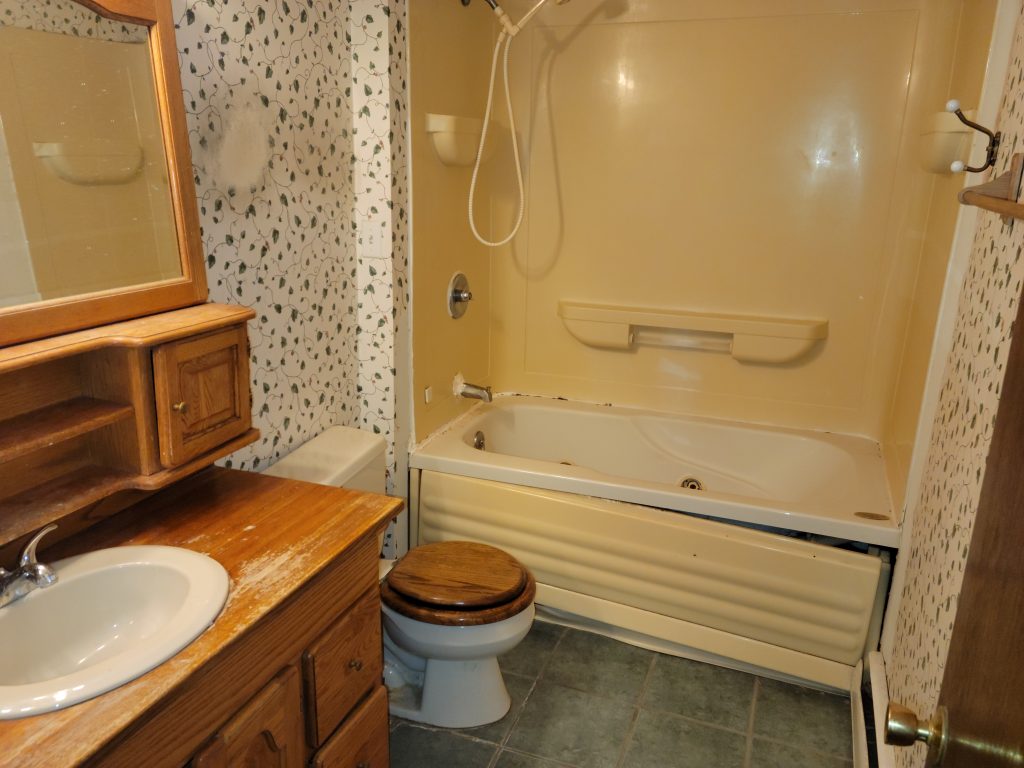 This job was actually a full gut out and redo. You'd think that we would have gone with a full tile shower but instead this would be a tub replacement. The new bathtub is the Maax Exhibit 32×60″ whirlpool tub. I liked this new model much better with the acrylic finish as they are much easier to wipe clean. The older fiberglass whirlpool tubs are always stained, cracked and discolored.
AFTER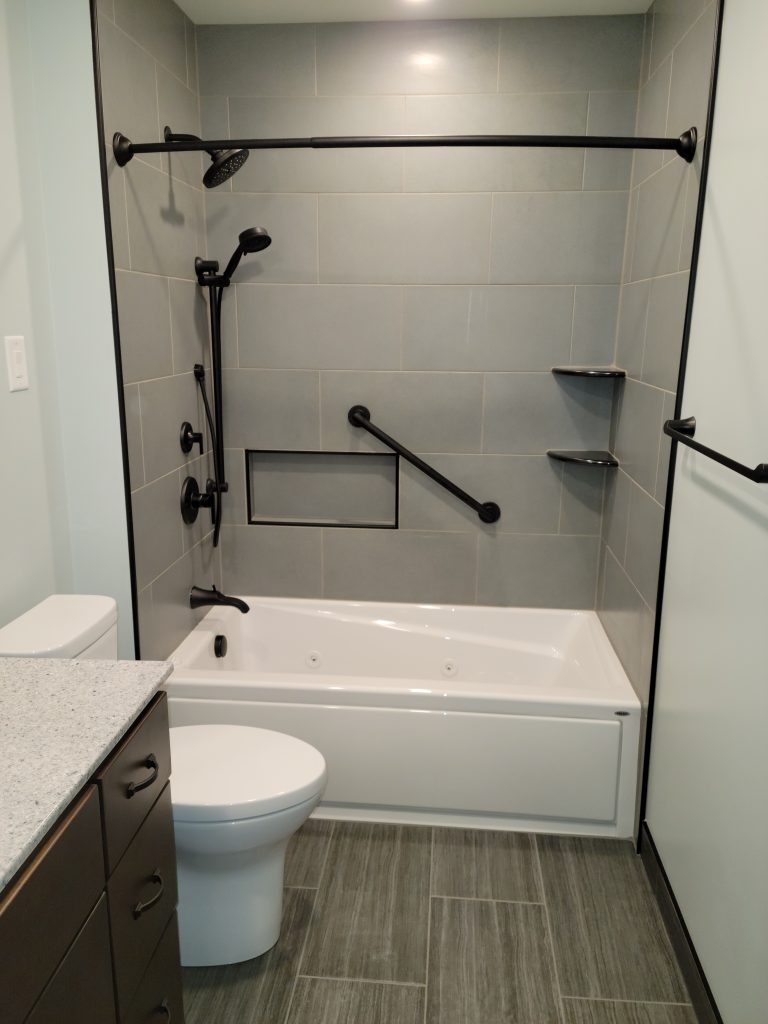 This is really the simple equation of large format tile, basic design and colors that aren't your standard bland greys of the 2020s. A little but not overkill. With the LFT tile you get more tile – less grout. The recessed niche is carefully planned out to be a full tile in the wall that looks pressed back. The best of both worlds here though… You can see the matte black fixtures with the transfer valve. That makes your stand-up showering more fun with the Moen Duox line. The stone corner shelves in the rear of the tub area were actually ordered from Amazon by the homeowner. The niche is placed a little lower than normal, however, they wanted to be able to get a perfect reach into the shelf while taking a bath. Angled grab bars also help greatly when standing up from your bathing position.