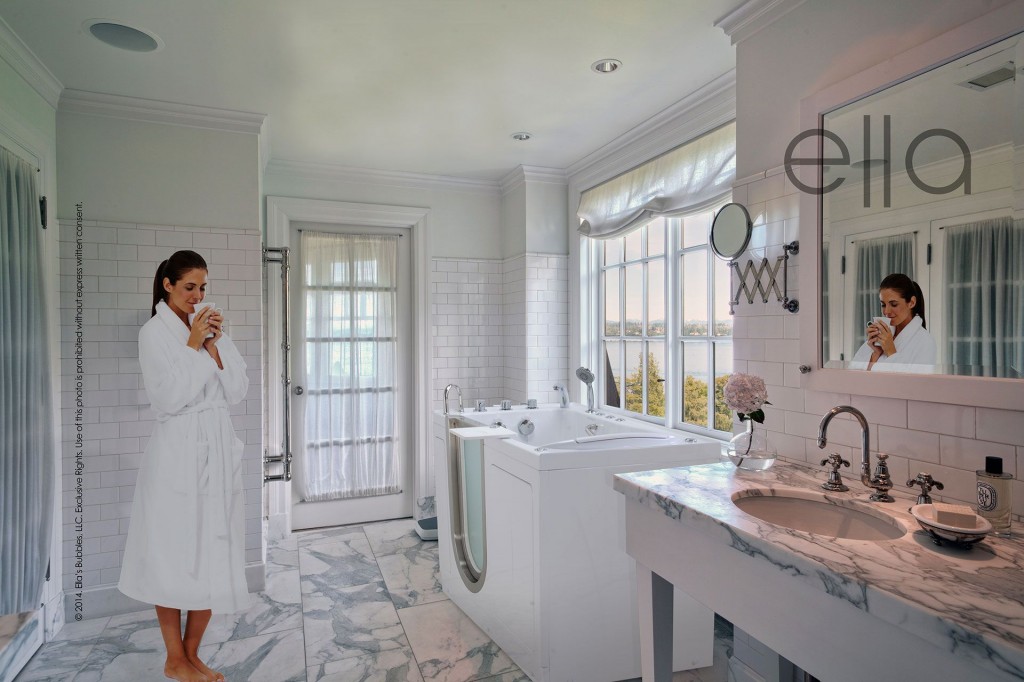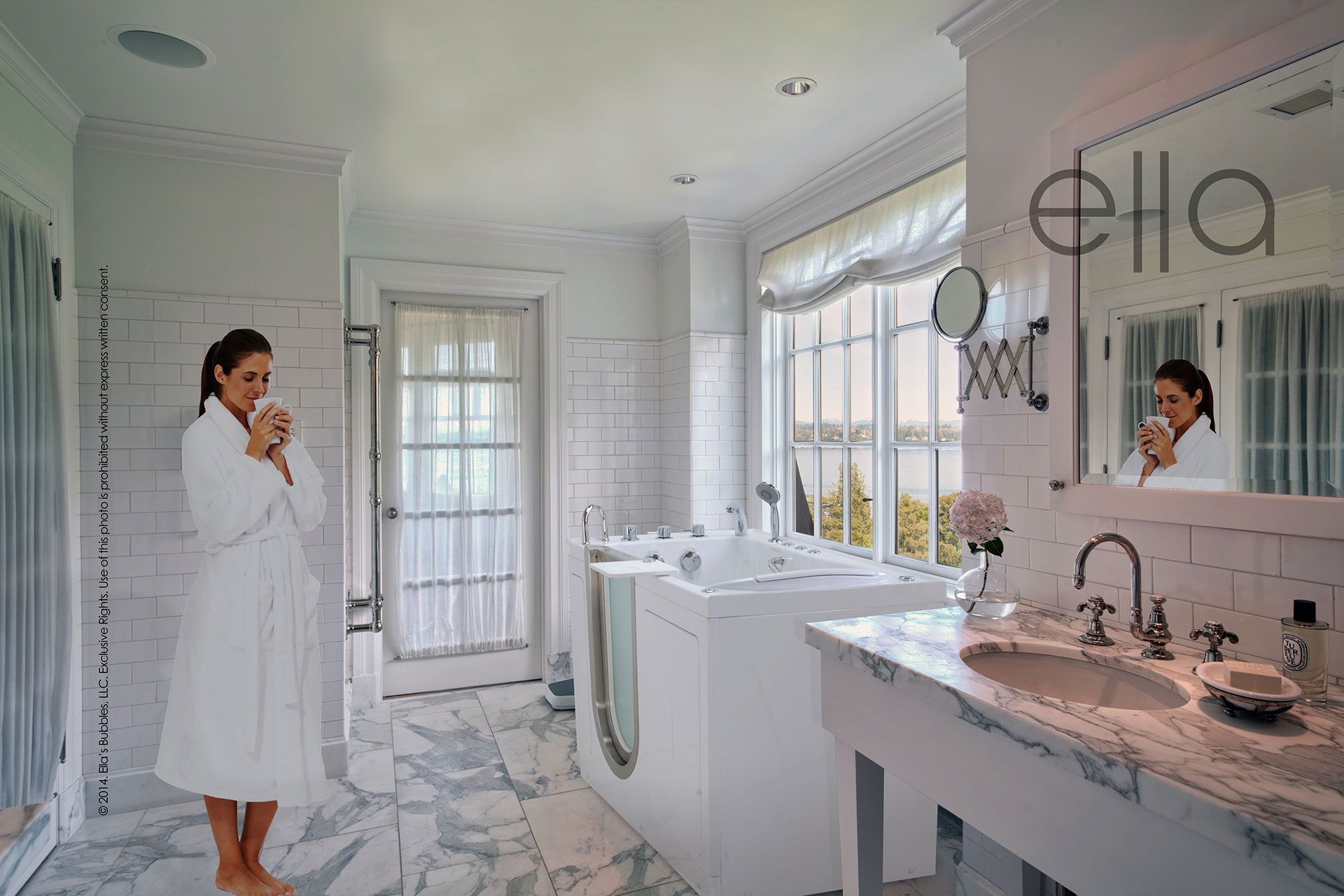 So here is some good information that I thought I'd pass along after a phone conversation with Michelle from Ella's Bubbles…  And if you didn't know, Ella's Bubbles (Ella Bath) is a manufacturer of Walk In Bathtubs and I'm a dealer of their products here in the Harrisburg, Pennsylvania area.  Long story short, as far as Michelle goes, she got in touch to pass on some information about a potential client that was interested in the product line… so after that, we had a little conversation.
It all started because I mentioned about how I prefer to install the bathtubs where I will convert the existing bathtub drain lines to a minimum of 2″ but 3″ preferably for better drainage.  That kind of poked her interest because she mentioned that clients of other companies are constantly calling Ella to find a contractor to replace their newly installed walk in tub because of slow drainage, leaks and other problems.  Seems that the LARGE companies that offer the BIG DEALS are still flooding the market with sales tactics, low prices and meaningless relations… for the glory of the sales commission.
When dealing with installation of a walk in tub, there are different things to consider based on the specific layout of your plumbing and/or mechanical layout.  Just to touch base on electric… there has to be room to add a circuit in your panel or room has to be made by installing a sub panel.  In regards to plumbing, I've been hearing that companies are adapting these units to the existing plumbing that's housing a 1 1/2″ drain line…   I'd think that in some cases that'd be just fine if your tub drain is less than 4 feet from the main stack, however, for any other situation… I just don't see anyone wanting to sit in their own dirty water for 3 or 4 minutes until the tub completely drains and the door can be opened.
I can spend 3 weeks trying to explain the DFU, ABC and XYZ calculations of your plumbing system but what I do know is that a larger drain line will always work better in these installations.  Proper drainage is important because a walk in bathtub holds 2 -3 times as much water than a standard bathtub and there's no if's, an's or but's about it… do the math.
I chose to be a dealer and have a great relationship with Ella Bath because their tub design is superior and their Acrylic Models feature a dual drainage system.  Basically the two drains come out of the tub and tie into the main drainage system where I will replace the existing piping to accommodate.  That way the flow of water is not reduced right out of the hatch.  Here's the bottom line – If you need a legitimate installation that will last, be warranted and serve you years of usage for your needs… then call me direct.  No high pressure sales, No run around and No BS.