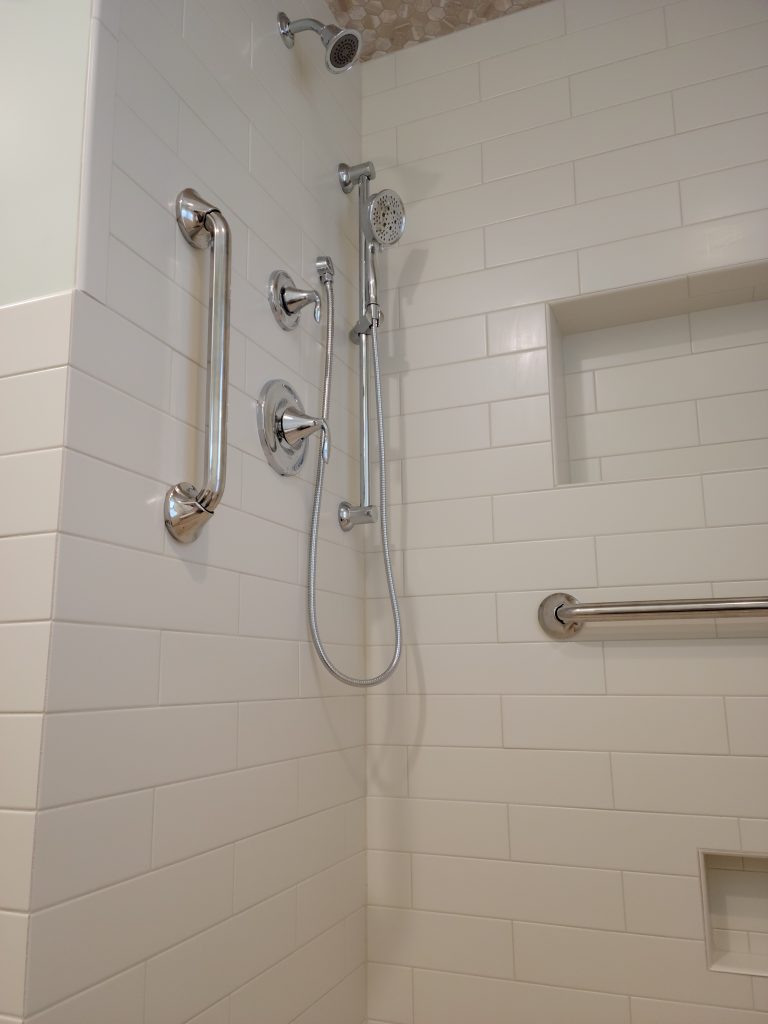 When designing this tile shower, the homeowner wanted to get away from their old 1970s look of mint green tile with black trim. It was too much going on and the colors just weren't cutting it anymore. That said, the main body of the bathroom was going to be a bone-colored subway tile. This would extend through the shower walls and also around all the bathroom walls as wainscoting. After selecting the mosaic tile for the shower floor, a new idea came about.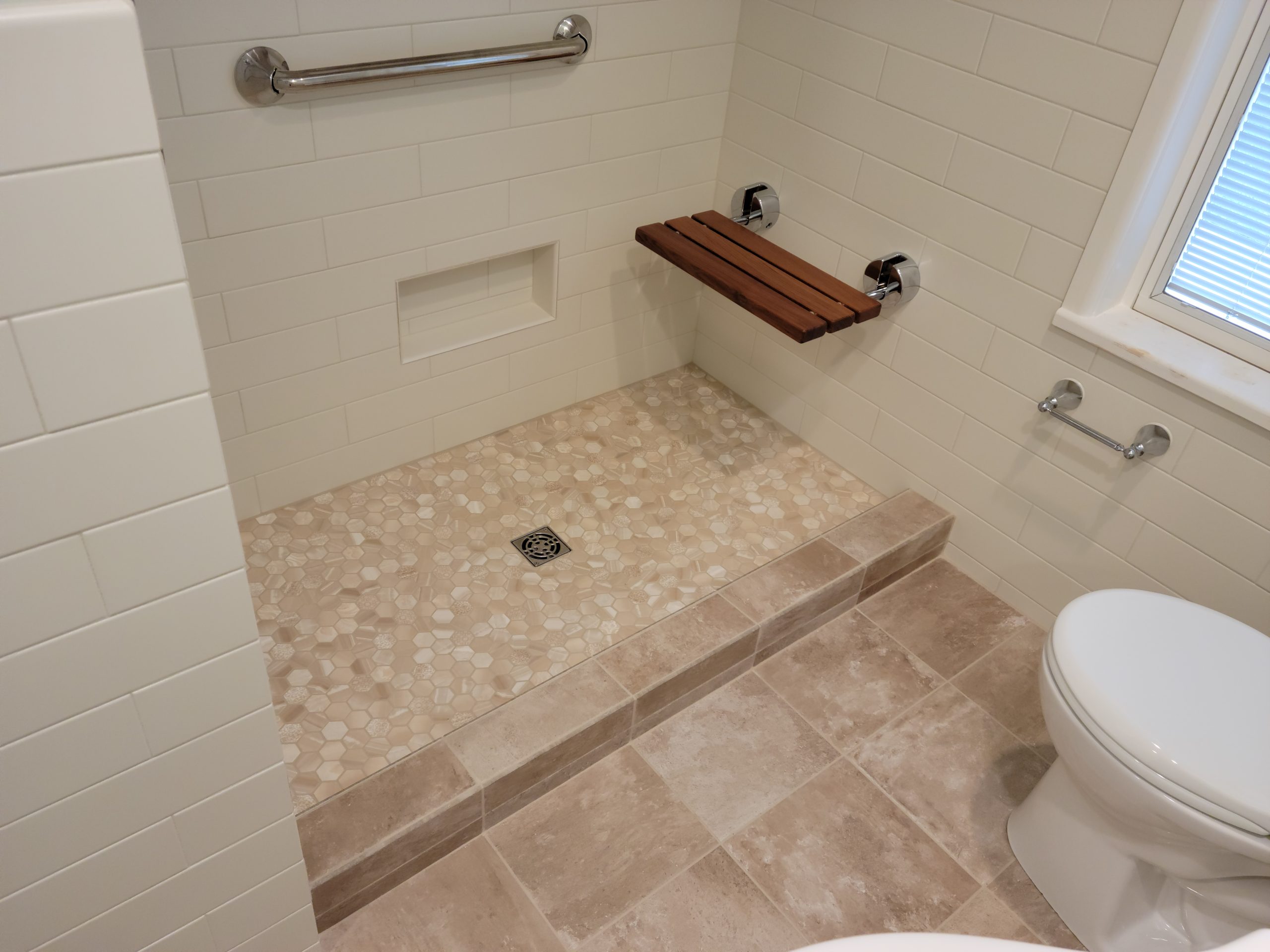 Keeping the walls uniform is always going to give it the timeless look. After finding some shower floor tile that they really liked the idea to match it up on the ceiling too! I thought it was a great idea and really gave it a nice touch. You see a lot of tile bathrooms end up with all kinds of mixed layouts, mosaics that can get real mixy-matchy… Tiling the ceiling on this one made it look like more of an art piece instead of a showroom display case. There is a big difference between the two, if you know what I mean.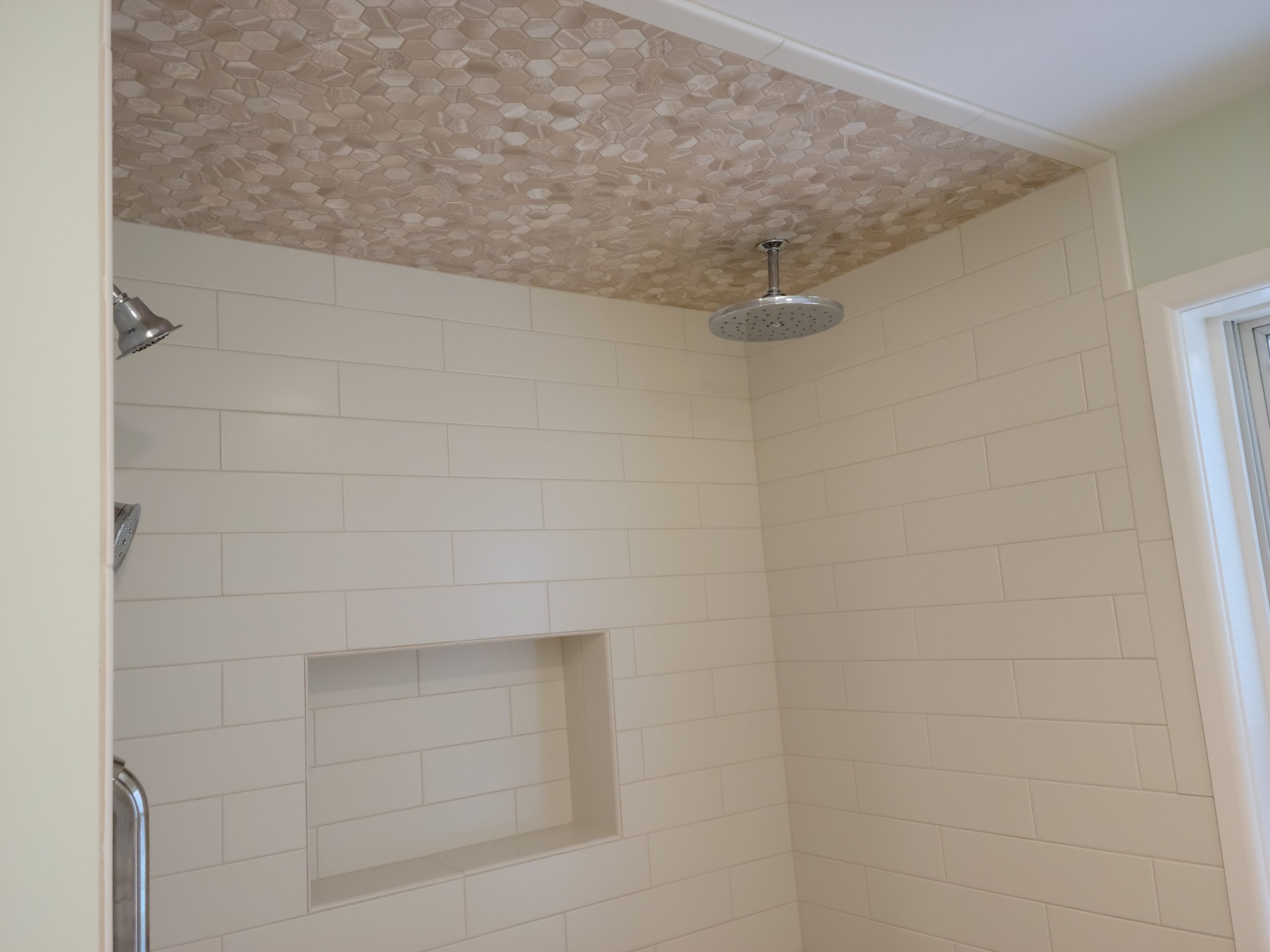 We also wanted to use all tile trim to cap off all the transitions instead of the Schluter aluminum strips. It just turned out that the best way to cap this ceiling off with real tile was to continue the bullnose trim from the shower walls up and across the ceiling so as we got a little "mixy-matchy" it turned out to be in good taste… But really to not use metal trims either.
Here are a few other things we did in this bathroom:
Recessed Niche
Shaving Niche
Flip Down Shower Seat
Moen – Eva fixtures in chrome finish
Transfer Valve with spray wand
Ceiling mounted rain can
Grab bars and other accessories
Panasonic Whisper light & fan combo
Flush mount LED lighting
Tile flooring throughout bathroom
New toilet and vanity installation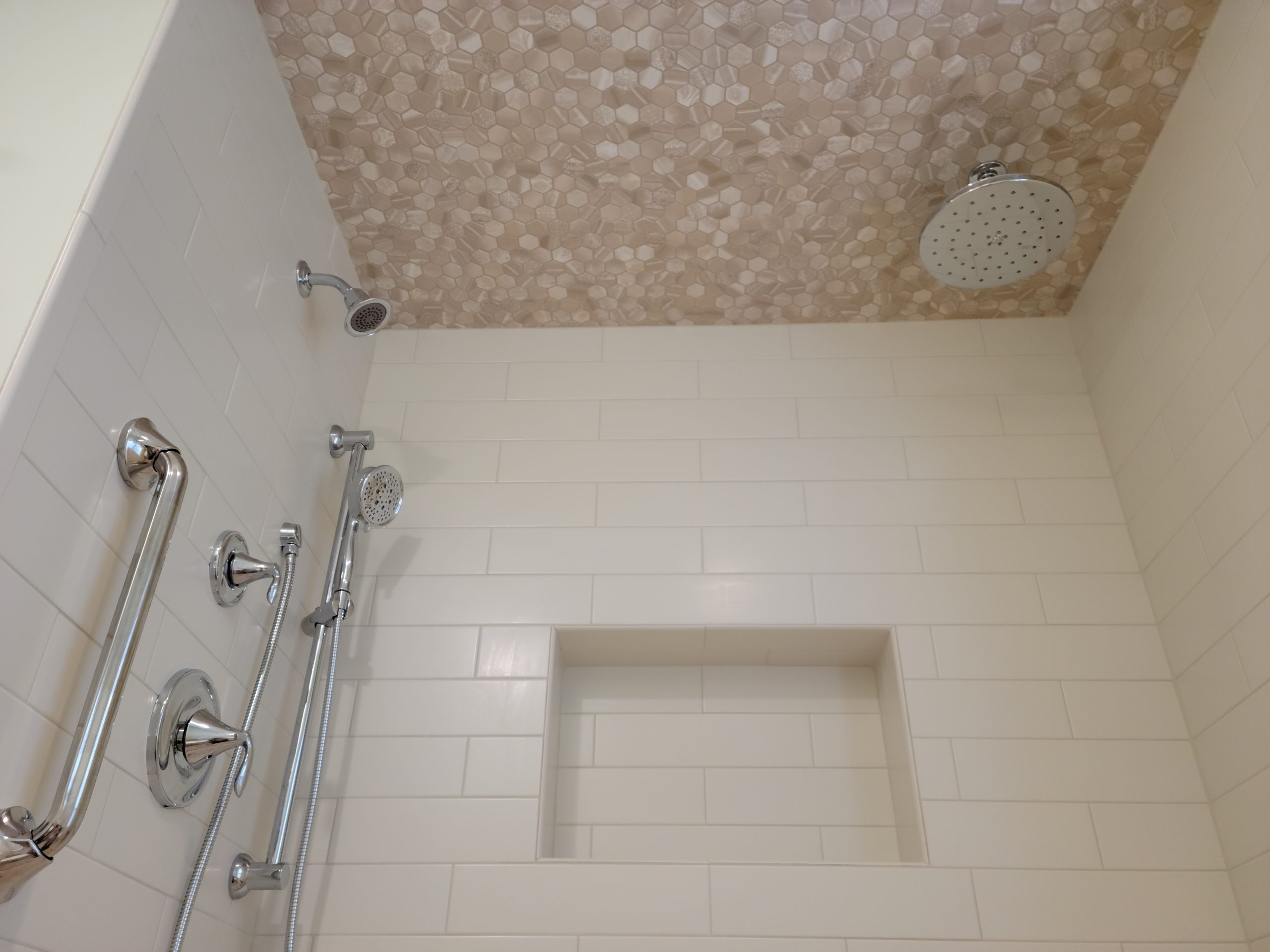 On a side note, this tile shower also got a nice set of Heavy Frameless Glass shower doors. The pictures don't always turn out very good because of glass reflections in these smaller bathrooms. So, in this case, I'm generally trying to show a lot of the other features "pre- glass".