One thing that I get a chuckle out of is the mojo presented at online forums or social media groups for contractors… tile guys especially!  Just to be clear, I kind of enjoy it because there's a large group of guys around the United States that love to show off their tile showers step by step and spend a lot of time bragging about the waterproofing part.  Seems that everyone has their own little process down that works for them but the end result is that the homeowner gets a watertight and mold free shower unit.  Plenty of homeowners don't get this part of the job though because not everyone does it…
Just thinking back to last year, I posted up some photos and there were quite a few compliments and shares praising my work.  Made me feel A-OK that others wanted to show their customers and followers how a shower should look.
Here is one of the photos: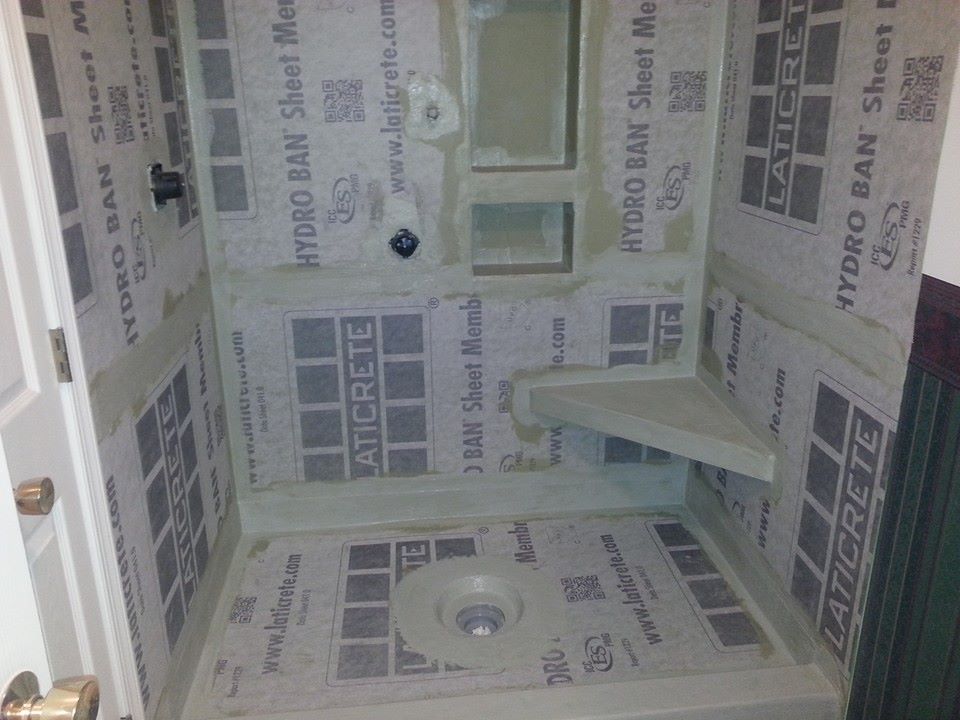 And here is what a contractor had to say when sharing my photo on their company facebook page:
Behind all the pretty tile is a waterproofing system that insures years of useful life without property damage or health risks.
That was a very nice comment!  No go right back and re-read that because for the guys that don't do this stuff… you have to wonder how much they care about your house OR your health.  It's just something to think about if you want a professional job completed in your home.