Alone Eagle Remodeling provides professional home remodeling, and home improvement services in and around Liverpool, Pennsylvania. We'd like to thank you for stopping by our site and hope that you find it to be a valuable resource while planning your home improvement project.
Founded by Todd Stull in 2009, Alone Eagle Remodeling was formed with the idea to provide solid and durable products to our clients at a reasonable cost. Aside from that, we want to provide you with the absolute best installation practices available. We do our best to stay informed of new products and procedures to keep our projects running smoothly!
Remodeling your Liverpool Home is a great way to get a house that will meet you and your family's needs for many years. Whatever your reasons for a remodel it's always best to have a professional such as Alone Eagle Remodeling take a look first. Just know that we provide various services and are ready to bring your visions to life!

Bathroom Remodeling in Liverpool, Pennsylvania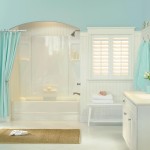 Bathroom Remodeling is our specialty service and we provide various tasks whether it be a full remodeling project or a Tub Replacement, Shower Replacement or Tub to Shower Conversion. Our competitors just don't seem to bring the full custom package and personality to the project. We spend all the extra time to ensure that your bathroom will be watertight and mold free.

Finished Basement Contractor in Liverpool, Pennsylvania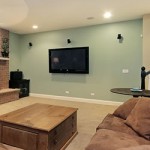 Basement Remodeling can bring your home to the next level by adding a large amount of living space! Alone Eagle Remodeling provides plenty of different packages whether you'd like a standard remodel or down to customized areas like a Live-In Suite, Home Office, or Rec Room/Play Room. Adding this extra living space to your home is a great new source for added elbow room for you and your family!

Tile and Stone Showers in Liverpool, Pennsylvania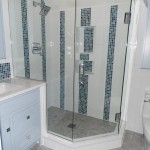 Building tile showers is a passion and we excel in this department! Alone Eagle Remodeling uses top quality mortars and grouts so that you will have a mold and mildew free environment. We also make it a point to spend the extra time and money on properly waterproofing a tiled shower so that you won't have any problems with leaking. You'll find that many contractors simply do not follow all the proper steps of building a tile shower and we make sure you don't have to face hassles down the road with leaks or replacements.

Handicap Bathroom Renovations in Liverpool, Pennsylvania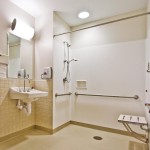 If you're in need of handicap services and a contractor that understands such a task, our goal is to provide the most personalized service to you. We are very knowledgeable when it comes to implementing a Linear Drain or Barrier Free Shower to your bathroom. Mobility is important and so is Safety so down to the grab bar installations, we have you covered. Providing the comfort that you need whether your Handicap or planning on Aging in Place, is a specific job that not everyone can handle… That's why you call us!

More of our services in Liverpool, Pennsylvania:
You have plenty of choices when it comes to a remodeling contractor in Liverpool, Pennsylvania and we'd like the opportunity to prove to you why we are the best and one of the best professional remodelers in the area. Our great reputation allows us to provide services in your town and Alone Eagle Remodeling would love the opportunity to work with you! You can start off by getting in contact with us and we can start planning your remodeling project soon.