If you're looking for a quality Home Improvement Contractor that can complete a successful project in your home, you should be glad that you've stumbled across our page! Alone Eagle Remodeling provides professional home remodeling, and home improvement services in and around Dillsburg, Pennsylvania.
Franklin Glen
Golfview Heights
Grantham Crossing
Quentin's Meadows
Sherwood Forest
Tannery Estates
Windy Heights

Bathroom Remodeling in Dillsburg, Pennsylvania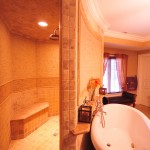 Bathroom Remodeling is our specialty! We spend a lot of time upgrading homeowners with new and innovative solutions. Alone Eagle Remodeling can provide full bathroom remodels or smaller projects within your bathroom such as – Tub Replacements, Shower Replacements, Tile Showers and various other aspects. We surely spend the extra time to offer a mold and mildew free environment.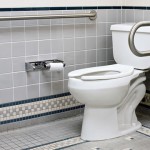 We don't stop our bathroom services at any point. Handicap bathrooms are a much needed and niche area of the field. Our clients appreciate that we are well versed in tub to shower conversions, linear drain installation for barrier free showers, universal design and anything you can think of to make your bathroom safer. We have even installed bathrooms right after providing a solid and durable wheelchair ramp for mobility reasons.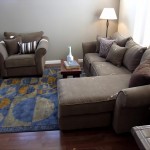 Remodeling your basement is a great investment and will add automatic living space to your home. Probably something that you have been wanting for awhile. Alone Eagle Remodeling can do various ends of the spectrum from standard basement finishing, live-in suites, rec room & playrooms and even home office construction for your basement. Whichever angle you would like to take, just know that we can complete a finished basement to your liking!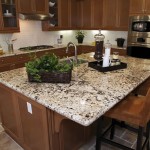 Your kitchen is precious to you and we know that! It must be both a functional and fun-loving space. All of your meals are prepared there and it must be up to standards. We can provide new designs to better your space including adding islands and peninsulas for that extra prep area that you've been after. Upgrading with new cabinetry and countertops will definitely bring a new look and years of use to come.
You have plenty of choices when it comes to a remodeling contractor in Dillsburg, Pennsylvania and we'd like the opportunity to prove to you why we are the best contractor that you could possibly find. Our quality of craftsmanship and attention to detail is second to none so that you will wrap up a completed job with peace of mind and an overall positive feeling!
If you would like to learn more about our services or get started with a remodeling project, please use one of our contact forms and we will set up a time for a meet and greet. Alone Eagle Remodeling would love to become acquainted with you and your home.

Oops! We could not locate your form.