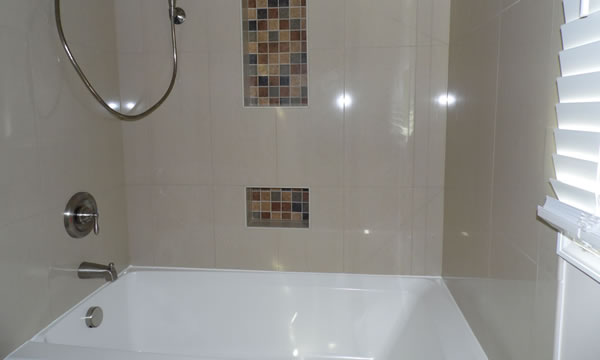 Homeowners are often taken aback when they are given an estimate to have a professional contractor remodel their home.  Depending on the scope and scale of your particular project you could be looking at an estimate with costs of $10,000 – $100,000 or more.  Some homeowners just aren't prepared for that kind of shock, and need to understand why it costs so much to remodel a home.  It's not always a case of the contractor being high-priced, sometimes the homeowners, just don't understand what's actually involved.
To make the problem worse in the remodeling world, there are many guys in pickup trucks advertising on Craigslist masquerading as professionals.  Often unlicensed and uninsured these guys are able to grossly undercut the real professionals in the industry.  You know those remodeling horror stories you always hear about?  That's what happens when you choose the lowest bid.
Thankfully, with a little bit of knowledge it's pretty easy to understand your remodeling estimate and spot a professional contractor from a hack.
Professional Remodeling Contractors Use Contracts!

Having everything in writing protects you as a homeowner and protects the contractor as a business owner who is about to do extensive work to your home.  Fly-by-night contractors don't like contracts because they usually constrict the shady way some of these guys conduct business.
Here are a few clues to look for… Was the scope of work and materials list pretty vague?  That's your first clue that the contractor you're dealing with isn't on the up and up.  If you've received an estimate from a professional it will likely be several pages long and highly detailed and itemized.    Fly-by-night contractors don't do this because it takes too much time and effort.
When a professional remodeling contractor provides you with a home remodeling estimate it will probably be on company letterhead.  You'll receive a thorough description of the work involved, the materials being used and any and all requests or special considerations you've asked for in writing.
Remember that to come up with this estimate your contractor already has to invest a great deal of their time.  We must drive to your location, we must inspect the project, answer questions, bounce ideas and consult with you, after this process (which can sometimes take a few hours) we then need to create a very detailed estimate. This is time a professional should be compensated for.
It's not cheap to have proper paperwork drafted by a legal professional.  If your remodeling estimate looks professional, it's a good first indication that the contractor behind it might be professional too. If you received your estimate on a scrap piece of paper, with a handwritten quote and vague descriptions, it might be a clue to keep looking.
Professional Remodeling Contractors Are Licensed and Insured

Licensing and proper insurance both for employees and the projects a home remodeling contractor works on are business expenses, that don't come cheap.  You'd think this one would be obvious but make sure the remodeling estimate you've received has come from a licensed and insured contractor.  Believe it or not, many contractors have neither.  Either because they never were licensed or they simply never renewed it (very common).  What if you're contractor damages your home or property?  Do you think they are organized enough to handle it?
Your estimate from a professional remodeling contractor will probably mention the fact they are licensed and insured to do business in your area.
Professional Contractors Have To Pay Employees

Most professional contractors although talented, couldn't do it all on their own.  They need a team of talented craftsman they can call upon to help them on every project.  Employees and sub-contractors cost money.  If you want good, reliable employees and subs that continually do amazing work, they cost even more.  If you look at the remodeling contractors in your area that consistently put out the highest quality of work you'll find they almost always pay their employees very well.  The contractor earns the respect of his crew and other contractors who work with him, and they put more effort into your project.
A large portion of your estimate will go to paying the wages of your contractors employees or sub-contractors used on your project.  It is NEVER fair nor good practice to ask your contractor to lower the rates for his crew.
If you think they are priced too high you might be better off trying to acquire another estimate or consider choosing less expensive materials to trim the budget down.  Beware,  the contractor with the lowest paid employees (generally fake tradesman) won't put the same quality of craftsmanship into your project.
What Building Materials or Products Are Being Installed?

The materials you've chosen can greatly affect the cost of your remodeling estimate.  Most contractors (if they are legit) will get a pretty generous discount on materials from their local suppliers.  Often remodeling contractors will then mark these materials up when they bill them to you, and make a little money off the top.
However, there are other contractors who opt to pass the savings onto you and instead earn their money with their expertise and the labour they put into your project.  When you have tile that goes for $2.00 a square foot up to $50+ per square foot and every other building material follows the same scale you can see how the cost of materials will greatly affect your estimate.
Professional Bathroom Remodeling Contractors Offer A Written Warranty

This is an important one and it's a little bit deceiving because while some contractors will offer you a warranty on their work, they simply just won't service it.  This is very common with the lowest bids on any home remodeling project.  These contractors under value their time because they need the next dollar quick.  It's not a guarantee that they'll be around in a year to fix that messed up tile, or the leaking shower.  A professional home remodeling contractor will offer you a rock solid warranty, in writing and while that's still not a guarantee you'll just have to look at the contractors reputation, the length of time they've been in business and how they conduct themselves to make that determination for yourself.
If your warranty information is clearly detailed and explained on the estimate you've received then it's a good sign the remodeling contractor you're working with is legit.
Does Your Contractor Have Lots Of Overhead?

This is pretty important because you can learn a lot about your contractor based on how their business appears to you.  Does your contractor drive a $60,000 1 ton pickup truck?  Do the employees drive brand new company vehicles? Do they have a large showroom? Commissioned sales staff?  These are all business expenses that will be passed onto you (the homeowner) under the guise of "we'll you get what you pay for"… That's true… But you can find a high quality contractor who puts out great work and runs a much smaller business.  Thus, your estimate could be lower if the contractor doesn't have as much overhead.  Do your research here.
Who Provides Bathroom Remodeling Estimates in Harrisburg?
Alone Eagle Remodeling LLC is a full service bathroom remodeling contractor based out of Enola, PA.  We specialize in complete bathroom makeovers and remodeling projects.  If you'd like to receive an estimate from a professional remodeling contractor with an eye for detail and reputation of high quality finished bathrooms then give Todd Stull at Alone Eagle Remodeling LLC a call today!  Call 717-620-9420 right now.