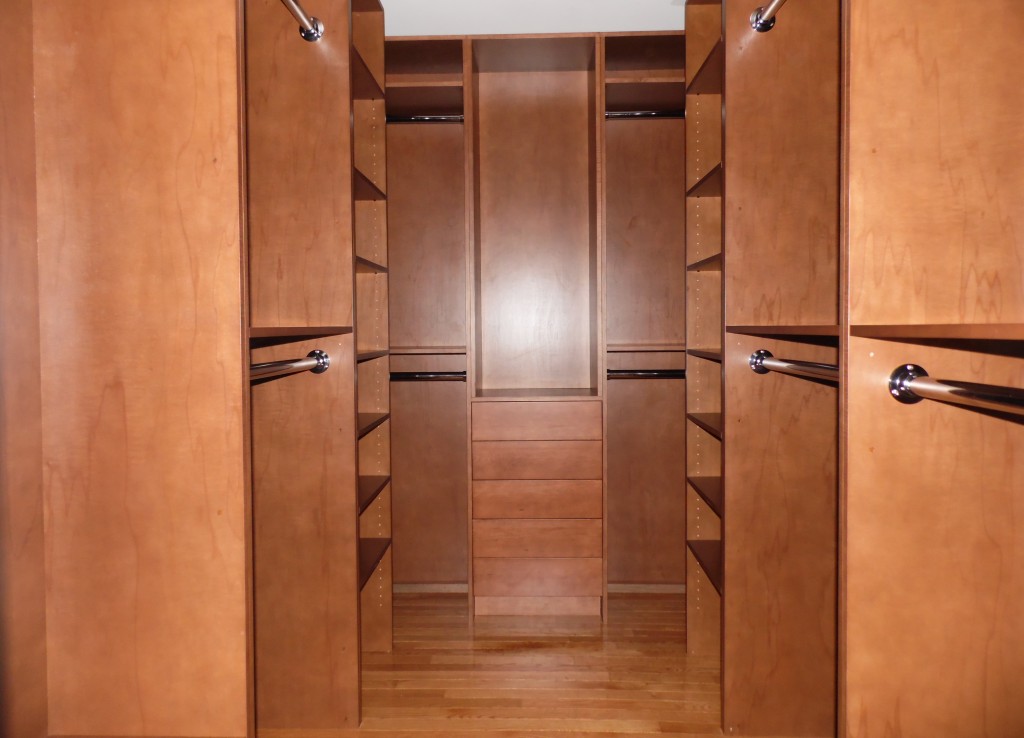 Remodeling your Master Bedroom Closet or any closet in your home will not only bring a new look but more functionality to your daily routine.  Your home most likely has some sort of plain wood shelving or a wire rack system that creates clutter and stress.  Alone Eagle Remodeling recognizes and promotes that renewing this space will make a world of difference.  A new closet system can also be added while we're remodeling your bathroom as well!
Did you know that a potential home buyer is more likely to engage in purchasing a home with a Custom Closet Suite?  You got it!  The corporate world is growing and especially here in the South Central Pennsylvania area we see more folks moving in from other states which is a career driven choice.  Buyers want "move-in ready" so when they get settled in, a transition to various home improvements will not be needed right away.  A nice, neat and organized closet space will definitely be a true selling point alongside the kitchen and bathroom.
A closet remodel should not just be about selling your home… it's just another way to personalize your space and boost the quality of your life.  You'll find that a builder-installed wire shelving system is nailed up to wrap around the closet walls.  There's no room for varied heights if you have long dresses to hang or a suit.  Shoes and shoe boxes will fill in wherever you can fit them.  Most times shoes end up on the top rack where they are hard to reach.
Alone Eagle Remodeling can offer different solutions to remodel your closet.  There are manufacturers that provide stock sized shelving in various wood finishes and paint colors.  There are also plenty of custom cabinet makers that we can arrange for a full custom built unit if you're seeking all the upgrade finishes, crown moldings and any other features that a stock company cannot offer.  We'll measure out the space and work on a design that meets your needs!  Here are some things we can design for your closet:
Top and Bottom hanging units
Long hanging units for dresses and suits
Additional shelving
Cubicle shelving for shoes
Chest of drawers
Hidden toe-kick areas to store valuables
Tie wracks
In addition to installing a new closet system, Alone Eagle Remodeling can install new flooring, lighting, paint the walls and even a sliding barn door at the entry.  It's a lot to consider, however, we specialize in transforming your space no matter how involved you want the project to be.  If you would like to know more about remodeling your closet or adding this feature in with a bathroom project, please get in touch with us and we'll schedule a meeting to talk about your ideas and goals!