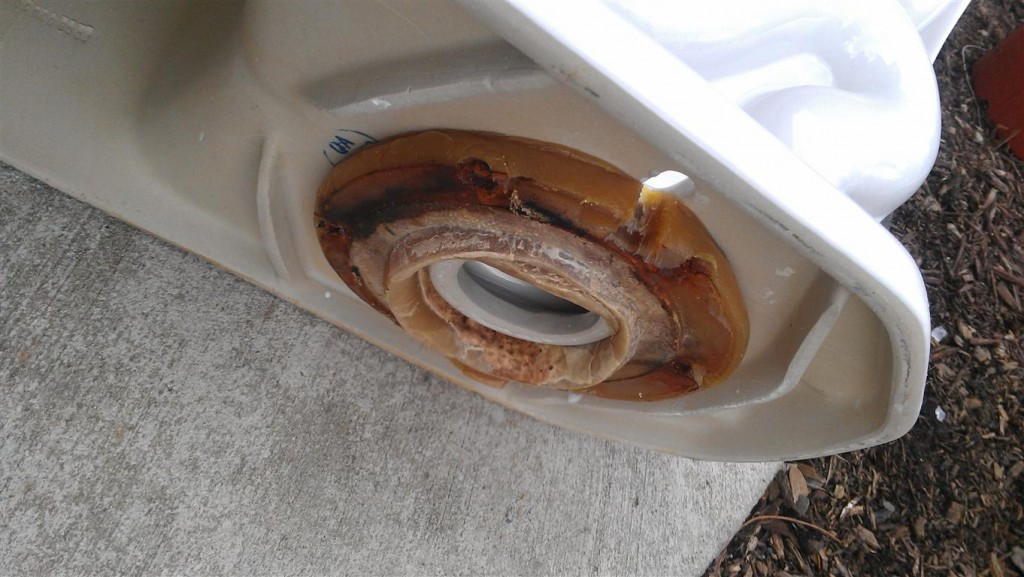 -A few notes from the Plumbing Department
Whether you're building a new home or remodeling your existing home there are a lot of selections in the process and it can be overwhelming.  It's really important to know all of the products being used down to the nuts and bolts.  Don't be afraid to ask your builder or remodeler where they purchase their parts and fittings as the proper parts can prevent problems (like those mentioned in this article) down the road.
I've recently had a service call to look at two leaking toilets in a 3 year old townhome in Enola Pennsylvania where the builder wrote off all responsibility due to their 1 year warranty plan.  After some research, the homeowner found the plumbing outfit that installed the plumbing fixtures as a subcontractor for the builder.  A representative showed up to the home but declined to work on the toilets for leak detection without charging on an hourly basis for their services so the homeowner immediately rejected the offer.
As I arrived to the job, the first thing I did was pop the cover caps off of the closet bolts to find that they were plastic and easily loosened by hand and after the toilet was removed there was a wax ring but without a plastic collar which would fit down inside of the toilet flange.  Right from the start, I found this to be a substandard toilet installation and using a good quality wax ring with a collar and brass closet bolts would have made a better and tighter seal which would have reduced movement and potential cracking of the bond.  After the toilet was reinstalled successfully with NO LEAKS, my new client was happy to know that better quality parts were used from a local and reputable Plumbing Supplier.
Using better parts for this installation would have cost approximately $2.00 more and after I informed the homeowner of this news she just shook her head in disbelief.  She immediately scheduled me to remove and reinstall the other 3 toilets, replace 2 floors and repair all ceiling damage.
Todd Stull
Alone Eagle Remodeling, LLC