I was just in one of my suppliers the other day when I realized how much of a selection they had for smaller sinks and vanities for bathrooms.  Since there is a high demand for these products in the area,  I thought I'd whip out my trusty smart phone and take a few snap shots to give you some ideas…  Just another good way to get the design juices flowing in your mind especially if you're looking to move forward with a project in the near future.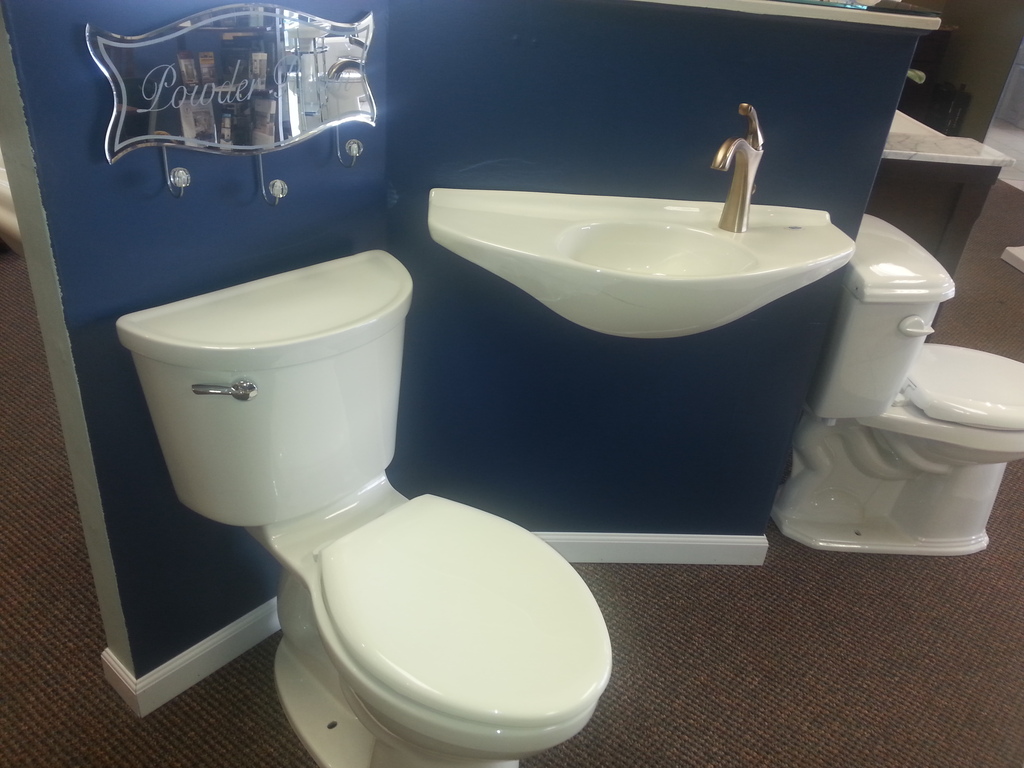 Wall hung sinks are commonly forgotten…  maybe because their usually just a boring square look like you'd find in a builder grade town home, however this one made by Toto has a cool oblong shape and still room to put things.  I actually like the side mount faucet setting as well and it will definitely leave more room for your hand to pull the drain stop lever.  Oh, and nothing like a matching toilet and classy "Powder Room" mirror.
Space saver furniture cabinets add a nice look to the room.  With prefabbed porcelain sink tops, you may not have all the space to sit things but there's still room for some cabinet space.  The right medicine cabinet or installing nearby glass shelving always helps.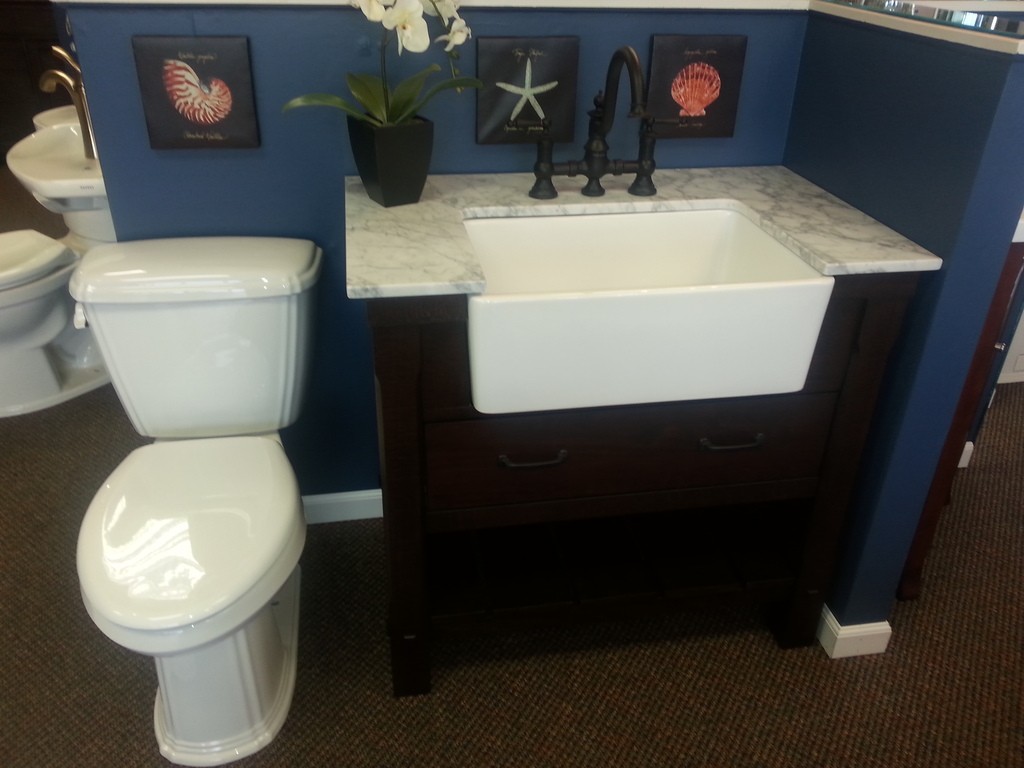 How's about a farm sink?  At least you have a place for a plant…
American Standard has a new line of higher end products called, DXV.  If you're into the sleek look of white and chrome in a modern bath, there's quite a large selection of sinks, faucets and soaker tubs.  Many of the pedestal sinks and top mount sink bowls come in compact sizes.
Lately I've been on a kick with Corner Toilets…  they actually make space especially if your bathroom is so tiny that you have to step out in the hallway to brush your teeth…

 On the flipside, it can be a task to find a corner sink but when you really need one to open up a room big enough to enlarge a shower – don't worry because I just found one!